Investigation 13
Plot:
A group of science students has discovered how to scientifically explain the paranormal. Their goal is to present their findings to their school board and petition to launch the very first parapsychology credited course at their university. Their thirteenth and final investigation lands them at Black Grove Psychiatric Asylum where they look into the urban legend of, The Mole Man, an ex-patient of the asylum who is thought to live within its walls. This first feature will introduce the killer and we're looking to do a spin-off series where we will then go on to produce Mole Man, Mole Man 2 and Mole Man 3.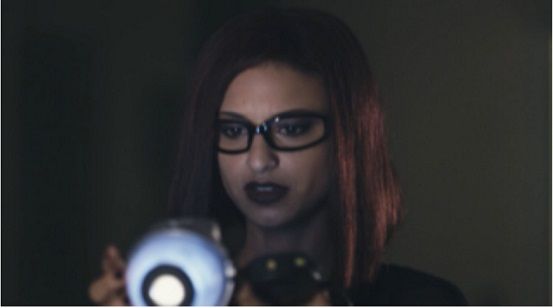 Directed by:
Krisstian de Lara
Writing Credits:
Clay Smith … (original screenplay)
Clay Smith … (writer)
Rolando Vinas … (re-written by)
Krisstian de Lara … (re-written by)
Cast:
Meg Foster … Layla Parrish
Giordan Diaz … Nate Mitchell
Patrick Flanagan … Jerod Krauss
Robert Paget … Professor
Stephanie Hernandez … Melanie Gates
Peter Aratari … Leonard Craven / Mole Man
William Alexander … Terry Kelly
Jesse Ramos … Ernie Gomez
Produced by:
Harrison C. Davies … co-producer
Peter Ebanks … co-producer
Rolando Vinas … producer
Jokes Yanes … consulting producer
Ofer Zosman … executive producer
Trailer: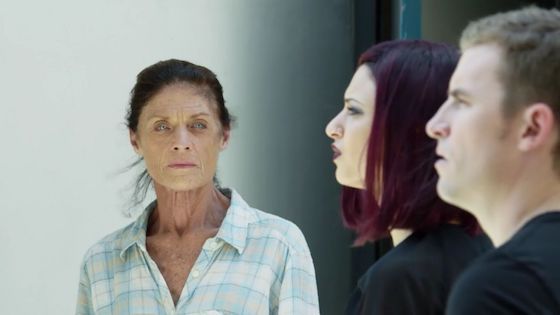 Rating: 3 out of 5 stars
Run Time: 1 hr, 28 min
Twitter: twitter.com/i13_movie?lang=en
Facebook: www.facebook.com/i13Movie/
Comments: The opening sequence sets the mood for a weird and scary movie.
Inside an abandoned mental hospital a group of students tries to prove that spirits exist. The stop motion animation is dull and boring. As it goes on it does get more interesting and draws you into watching it and looking forward to the next part. The flashbacks show how and why the Mole Man became the Mole Man.
The group of students has five people. They seem confident. They get a tour of the lunatic asylum. Their tour guide Layla Parish gives a wonderful performance as a strange woman.
There is a legend of the Mole Man at the asylum. The asylum is an imposing building. The students are locked in for the night and they begin their investigation. They start walking around the asylum. than things start to happen.
Something happens with Terry. The Mole Man is on the prowl.
The story here has been done a lot. The main difference here is the actors here have talent.
The students' terror grows as they realize they are not alone. The Mole Man is a frightening figure as he stalks his victims.
The body count rises. Now the ending is what you might be expecting still though it is a bit strange.
About Author