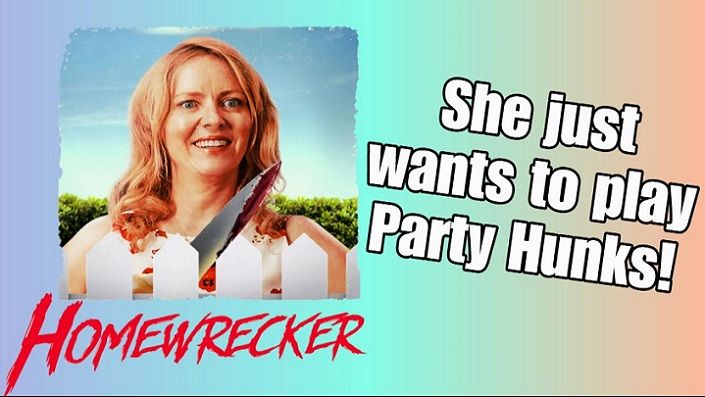 Starring:
Precious Chong … Linda
Alex Essoe … Michelle
Tony Matthews … Wilson (as Anthony Mathews)
Kris Siddiqi … Robert/ Bobby
Directed by:
Zach Gayne

Writing Credits: 
Precious Chong
Alex Essoe
Zach Gayne


Produced by:
Precious Chong … producer
Shelby Chong … executive producer
Lex Emanuel … producer
Alex Essoe … producer
Zach Gayne … producer
Martin Luszcz … associate producer
Josh Mandel … producer
Chris Morsby … executive producer
Kyra Nicole Rogers … producer
Delaney Siren … executive producer
Ben Umstead … producer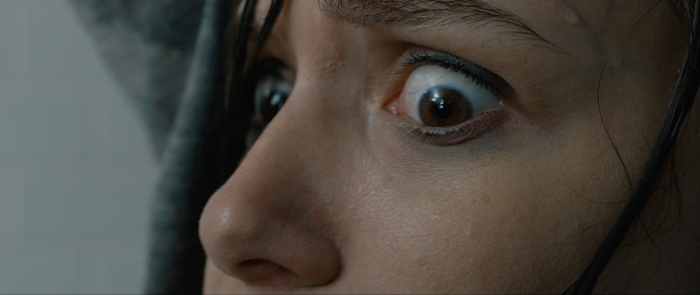 Trailer:
From Uncork'd Entertainment and Dark Star Pictures, Alex Essoe (Doctor Sleep) and Precious Chong (L.A Confidential) star in director Zach Gayne's "hilarious, dark view of modern loneliness" that has "the energy of a Jane Fonda workout tape" (Rotten Tomatoes).
Michelle is an interior designer and newlywed to Robert. Linda lives alone and fills her days with painting and exercise classes. Seeking a new friend, Linda coerces the reserved, deferential Michelle into visiting her home for a spontaneous interior design consultation. Once inside, it quickly becomes clear that Linda has something far more sinister on her mind than throw pillows.
Scripted by Precious Chong, Alex Essoe, and Zach Gayne, Homewrecker is "a delightfully twisted tale of obsession that is full of surprises" (Cinema Axis) with "a pair of great lead performances at its center" (TheCriterionCast).
IN SELECT DRIVE-IN THEATERS JULY 3, DVD/DIGITAL/ON DEMAND JULY 7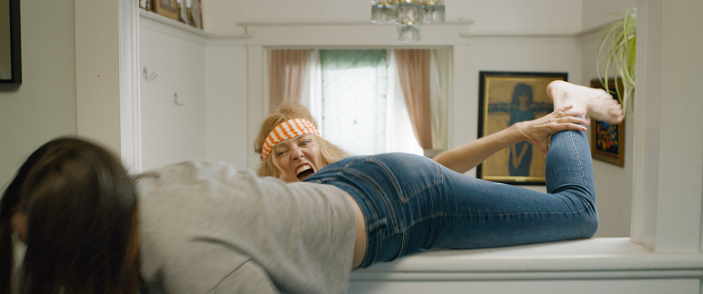 Run Time: 1 hr, 12 min
Rating: 1 out of 5 stars
Website: www.facebook.com/homewreckerthemovie/
Comments: The music is weird and does not fully fit what is going on. The two women the stars of this movie are shown working out. Neither though are shown off. The older woman becomes very obvious something is not quite right with her.
Linda does get fixated and eventually, she goes too far. Michelle could see Linda being too weird and aggressive yet she tries to be nice and remain calm. Than Linda well losses it.
What is up with the pink liquid between scenes? Why is it even there?
Michelle finds herself in a situation she does not want to be in. For Michelle getting out of it is not going to be easy with Linda there and Linda does seem to be getting more and more crazy dangerous. Things keep getting worse for Michelle as she frantically tries to escape. The acting is amateurish and the facial expressions on Linda are forced. The struggle in the upper hallway has some excitement to it but the feeling of a real threat is not there.
Both women up the anti as they grab weapons. Which leads to them playing a board game. Then back to the craziness. As the two women grapple we can see Michelle does have a lovely body. A really nice backside to look at in her tight jeans.
Even when Linda is welding a sledgehammer she does not come across as a real threat. She breaks into song which is totally out of place.
So much more was needed to make this movie a success.
When these two do fight in the end it is like it is supposed to be funny yet it does not quite go there. Things do finally turn serious and Michelle suffers. The storyline is revealed and it is surprising and so is the ending.
About Author