Hell's Kitty is a comedy horror series based on the true life events of Nick, a Hollywood writer, and Angel, his possessed and very possessive pussycat.
Nick, a Hollywood screenwriter, discovers his cat has become murderously possessed and will stop at nothing to rid him of any women in his life. As his life unravels out of control, Nick must find a way to have his kitty exorcised of the demonic spirit haunting her and creating a body count. Written by Wild Eye Releasing.
Trailer:
Directed by:
Nicholas Tana
Writing Credits:
Nicholas Tana … (writer)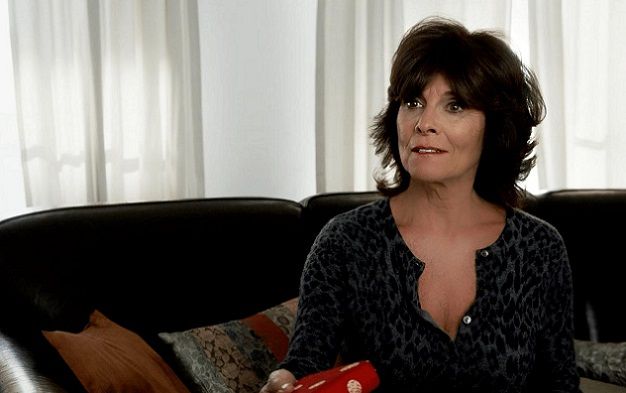 Credited cast:
Doug Jones  … Father Damien
Michael Berryman  … Detective Pluto
Nina Hartley … Ms. Rommel
Courtney Gains  … Mordicia
John Franklin  … Isaiah
Kelli Maroney  … Esmerelda
Dale Midkiff  … Rosemary Carrie
Victoria De Mare  … Scream Queen Bus Driver
Lynn Lowry  … The Medium
Chanel Ryan  … Fay Wail
Nina Kate  … Dr. Laurie Strodes
Lisa Younger  … Lisa Graves
Produced by:
Denise Acosta … producer
Run Time: 1 hr, 37 min
Rating: 4 out of 5 stars
Website: hellskitty.com/
Comments: Angel is just an ordinary looking cat but Angel is dangerous. She is also one jealous pussy.
Nicholas Tana as Nick does a wonderful job as the star of this movie and owner of Angel.
Nina Hartley looks so sexy as Ms. Rommel. The black nylon outfit is something else.
Laurie Strodes played by Nina Kate is a well-built shrink for cat/human relationships.
This cat Angel is weird. The whole movie is weird.
Adrienne Barbeau as Carrie is looking so beautiful. There are lots of horror icon guest stars.
Nick has the strangest dreams. A Killer Clown from Outer Space even drops by. Clown with a laser gun vs a cat with fiery eyes.
We see lots of homages to classic horror movies throughout this film. The Psycho shower scene in black and white is the most obvious.
Finally, a seance is held. Things get way out of hand. The seance turns into an exorcism.
The musical song and dance number are fantastic it has to be seen.
Nick has so many crazy strange and beautiful women in his life. If it was not for all the blood and attacks and dreams he would be in heaven. Well with all these gorgeous ladies around him he just might be anyway.
This is a fun movie with some horror that just might scare you. All the guest stars a wonderful to see. The actors are great in their parts and Angel is a cute evil cat.
About Author