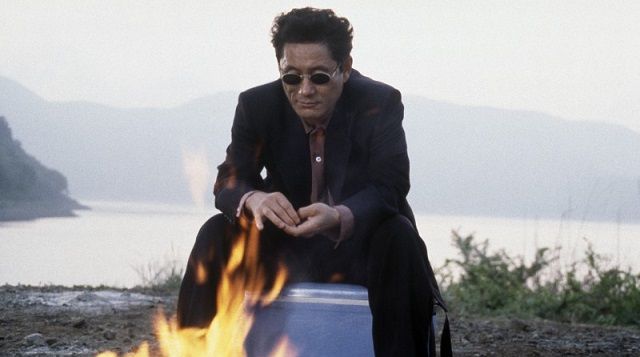 HANA-BI
Nishi (Beat Takeshi) is a beleaguered Japanese police officer. His wife, Miyuki (Kayoko Kishimoto), is suffering from leukemia, and his partner, Horibe (Ren Ôsugi), is paralyzed after gangsters violently attacked him. Nishi is fed up, and wants to give up his job in order to be with Miyuki. To do so, he is forced to borrow money from the Yakuza, and then, to clear his debt, he robs a bank. The Yakuza, however, are not pleased so easily, and they continue to hound Nishi for more money.
TRAILER:

Directed by:
Takeshi Kitano
Produced by:
Masayuki Mori
Yasushi Tsuge
Takio Yoshida
Written by:
Takeshi Kitano
Starring:
Beat Takeshi
Kayoko Kishimoto
Ren Osugi
Susumu Terajima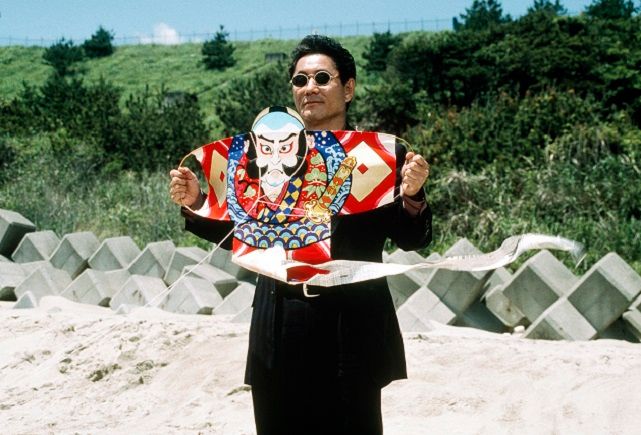 Cast:
Takeshi Kitano as Yosh itaka Nishi
Kayoko Kishimoto as Miyuki, Nishi's wife
Ren Osugi as Horibe
Susumu Terajima as Nakamura
Tetsu Watanabe as Tesuka
Hakuryu as Yakuza Hitman
Yasuei Yakushiji as Criminal
Tar Itsumi as Kudo
Kenichi Yajima as Doctor
Makoto Ashikawa as Tanaka
Yuko Daike as Tanaka's widow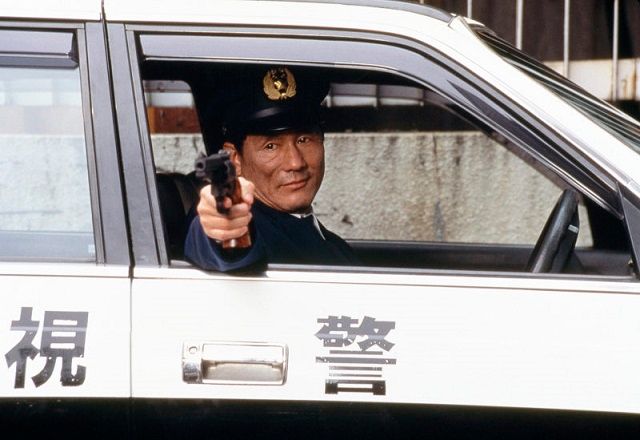 Run Time: 103 min
Rating: 4 out of 5 stars
Website: www.filmmovement.com
Comments: The DVD comes with bonus features such as commentary by David Fear, making-of Hana-Bi featurette and new essay by Jasper Sharp.
It is hard to follow exactly what is going on. The movie is in Japanese with English subtitles.
There is killings and blood in this so yes it is violent.
Nishi's wife is in the hospital. She has leukemia. A fellow police officer was shot and left in a wheelchair. Nishi also lost his daughter recently. The man has had a hard life recently.
Niski borrows money from the Yakuza. Things do not go as he planned.
A lot of the film the people do not talk and you are left to interpret the visuals. The bank robber scene is one. Actions do speak louder than words here. Nishi can be so violent.
This is a violent crime thriller crossed with domestic situations that make the film hard hitting at times and with a tenderness at others.
Takeshi Kitano does do a wonderful job on all the aspects of the movie he works on and especially as is main star Nishi.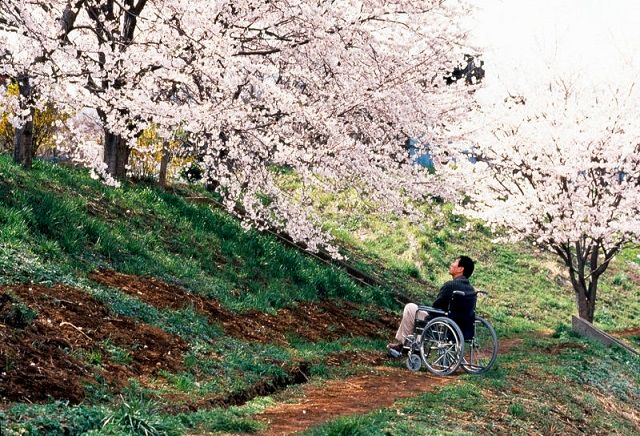 About Author