Pistol-packing acclaimed South African western Five Fingers for Marseilles, a thrilling tale that takes its place alongside classics such as Once Upon a Time in the West and contemporaries like The Proposition and No Country for Old Men, stares down the barrel of a national theatrical release Friday, September 7, 2018.
From filmmaker Michael Matthews and screenwriter Sean Drummond comes a thrilling western set against the backdrop of post-Apartheid South Africa. Five Fingers for Marseilles takes place in a small town "governed" by dubious local officials, living in fear of a lawless mob; when an exiled outlaw returns home in search of solace and redemption, brotherhood and loyalty are fused with vengeance.
Starring Vuyo Dabula, Hamilton Dhlamini, Zethu Dlomo, Kenneth Nkosi, Mduduzi Mabaso, Aubrey Poolo, Lizwi Vilakazi, Warren Masemola, Dean Fourie, Anthony Oseyemi, Brendon Daniels, and Jerry Mofokeng, Five Fingers for Marseilles opens September 7 -across the US via Uncork'd Entertainment.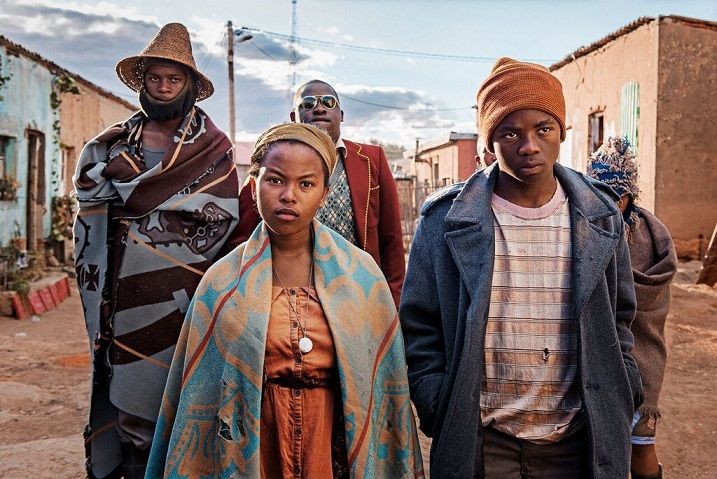 Synopsis: The residents of the colonial town of Marseilles are under the thumb of police oppression and only the young rebels known as the Five Fingers are willing to stand up to them. Their battle is just until Tau kills two policemen and flees the scene. The remaining rebels disband while the banished Tau resorts to a life of crime. Twenty years later, now known as feared outlaw The Lion of Marseilles, he is released from prison. He returns home, desiring only peace and to reconnect with those he left behind. The battle for South Africa's freedom has been won, and former comrades-in-arms are in prominent positions as mayor, police chief, and pastor. But it quickly becomes clear to Tau that Marseilles is caught in the grip of a vicious new threat — and he must reconstitute the Five Fingers to fight frontier justice. Standing against former allies and new enemies, the re-formed Five Fingers saddle up and ride out, and put their lives at risk to save their beloved Marseilles.
Trailer: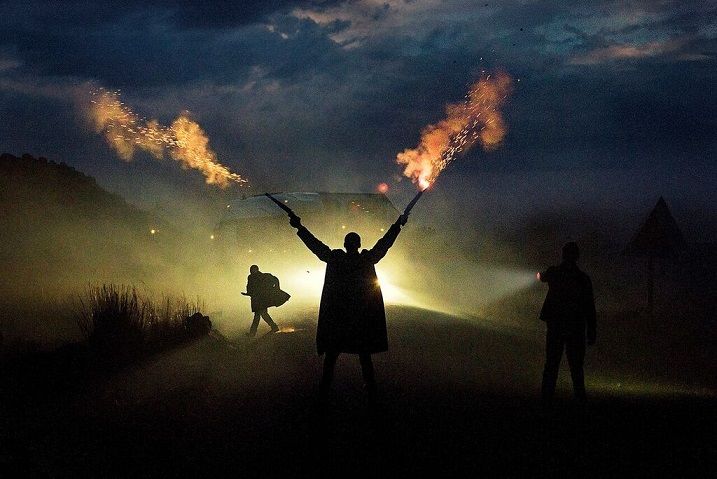 Directed by:
Michael Matthews
Writing Credits:
Sean Drummond
Cast:
Zethu Dlomo … Lerato
Garth Breytenbach Garth … Officer De Vries
Kenneth Fok  … Wei
Dean Fourie … Honest John
Kenneth Nkosi … Bongani
Warren Masemola … Thuto
Anthony Oseyemi … Congo
Vuyo Dabula … Tau
Brendon Daniels … Slim Sixteen
Mduduzi Mabaso  … Luyanda
Jerry Mofokeng … Jonah
Hamilton Dhlamini … Sepoko
Aubrey Poolo … Unathi
Lizwi Vilakazi … Sizwe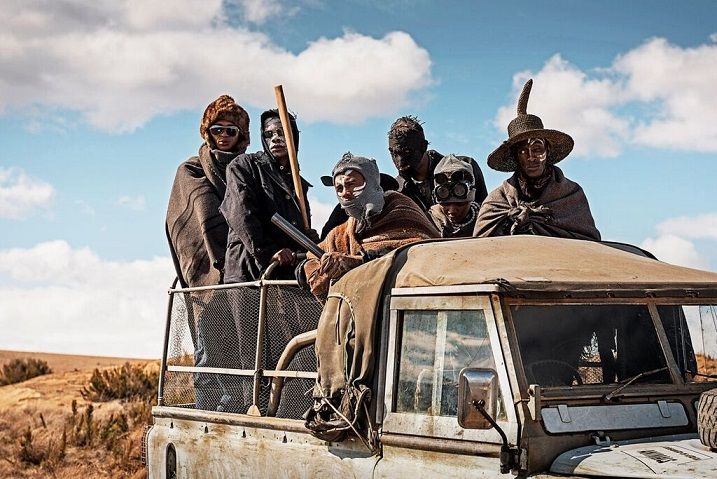 Produced by:
Paulo Areal … executive producer
Sean Drummond … producer
Joshua A. Green … executive producer
Dumi Gumbi … executive producer
Jeff Hoffman … executive producer
Asger Hussain … producer
Michael Matthews … producer
Yaron Schwartzman … producer
Dylan Voogt … co-producer

Run Time: 1 hr, 52 min
Rating: 2 out of 5 stars
Website (Facebook): www.facebook.com/fivefingersformarseilles/
Comments: This movie was done in the Sesotho language of South Africa where this movie takes place in the town of Marseilles. The movie is done with English subtitles. Later into the movie it does switch to talking in English and then back again.
The five fighters are Zulu the leader, Lerato their heart and soul, Unathi who they called Pastor the storyteller, Luyanda the Broken One who they called Cockroach, Bongani called Pockets and Tau the Lion. There are six of them why are they called the Five Fingers?
The local police are corrupt and their stealing from the town's folk turns violent. This you can tell is going to make things bad for the town.
Then we skip ahead years.
The movie does drag on and on with not much happening.
The Lion returns home and more violence ensues. Tau finds the town changed. A gang is out of control.
Five of the original six fighters remain. Five people band together to face this gang. There are similarities to the older spaghetti westerns. As the moment of battle approaches, it is like the gunfight at the O.K. Corral. The tension is high and you know men are going to die. The build-up to the fight needed to pull you into the characters involved more so you would care more about them.
It is easy to tell that this movie did not have a big budget.
The movie does start to pick up a bit right at the end. It does have some twists and turns you may not expect.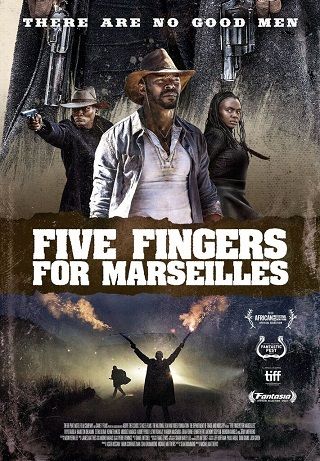 About Author