Acclaimed actress Lori Petty shines in an award-winning performance in the first new indie film sensation of 2018, "Fear, Love, and Agoraphobia".

From writer-director, Alex D'Lerma comes the critically acclaimed and award-winning story of an agoraphobic man and a female marine struggling to overcome paralyzing circumstances.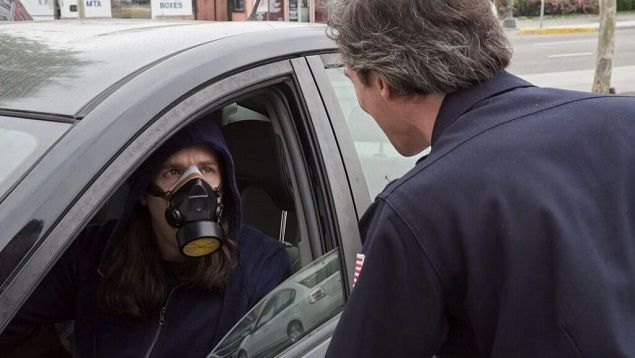 Hot from its festival run, "Fear, Love, and Agoraphobia" premieres on VOD this April from Leomark Studios.
Chet is a 28-year-old agoraphobic man and still lives with his mother. When Mom moves away Chet has to get a roommate. Enter Maggie. A volatile female Marine with her own personal issues. The two become emotionally entangled as they struggle to escape from their self-made prisons.
Petty (''Orange is the new Black'', Point Break), Dustin Coffey ("2 Broke Girls") and Linda Burzynski ("Animal Kingdom") give "pitch-perfect performances"* in a "pleasant and welcome distraction from big-budget fare", available only on VOD April 13.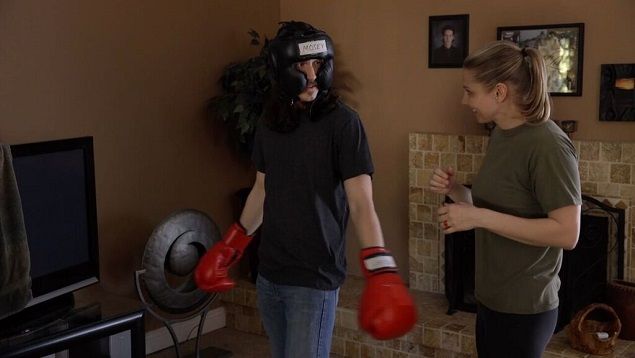 Director: Alex D'Lerma
Writers: Alex D'Lerma, Alex D'Lerma
Producer: Markus Linecker
Cast:
Dustin Coffey … Chet
Lori Petty  … Frances
Doug Haley  … Karl
Mark Adair-Rios  … Jerry
Vince Lozano  … White Eagle
Chanel Marriott  … Valentina
Ed Aristone  … Rick
Alex D'Lerma  … Sam
Frank Gerrish  … Pat
Angelica Amor  … Bernadette
Marcus LaVoi  … Rego
Matthew Alan Brady  … Rupert
Linda Burzynski  … Maggie
Alison England  … Ann
Enrique Rico Diaz  … Rex
Anny Rosario … Sara

Run Time: 1 hr, 30 min
Rating: 4 out of 5 stars
Website: www.agoramovie.com/
Comments: Chet does have problems, he has trouble going out into the world. Francis an ex-marine is shown in good shape, she also has problems. Chet needs a roommate.
Chet has a friend's teenage daughter that wants to move in. She is gorgeous in a slutty way and her nude butt is very sexy. She does not last more than a day.
Maggie though does move in. These two do hit it off.
Chet does have a health kick going on for foods and drinks. He takes it over the top though.
Dustin Coffey and Linda Burzynski both deliver wonderful performances in this movie. Linda does show some deep emotion in her character. Both show off their nude butts.
Maggie and Chet do have an argument. The two of them do grow close. Maggie does suffer a loss. Both are there for the other one. Until they both take steps to get on with their lives.
The ending may not be what you're expecting but it is a great one in its realism.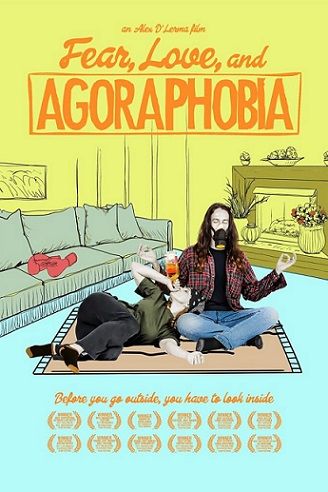 About Author