HE FIRST BIG COMEDY OF 2018 IS HERE!
DRIVING WHILE BLACK IN THEATERS ACROSS THE U.S FEBRUARY 1
DRIVING WHILE BLACK, WINNER OF 32 FESTIVAL WINS, OPENS 2/1 FROM ARTIST RIGHTS DISTRIBUTION, INC.
A comedy that explores, with love, the black experience in everyday interactions with police.
Sound the siren! the critically acclaimed, internationally award-winning Driving While Black, from filmmaker Paul Sapiano, opens in theaters February 1.
Based on the real life experiences of writer and lead actor Dominique Purdy, this arresting new comedy explores Purdy's real life experiences growing up as a person of color in LA and his run ins with police.
With 32 film festival wins to date, and an ever-increasing online fanbase, Driving While Black is shaping up to be one of the most anticipated comedy releases of 2018.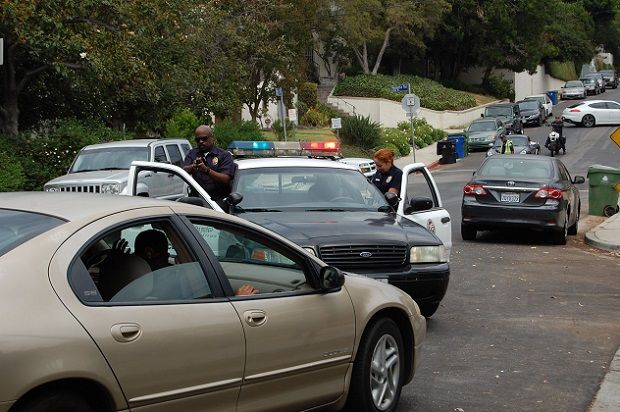 Dmitri is a pizza guy who would rather smoke weed and suffer for his art, but his mom and his girl won't stop nagging him to get a real job. When he's offered a gig mouthing off to tourists behind the wheel of a Hollywood "star tour" bus, it looks like everyone might get what they want. Trouble is, our man can't seem to step out the door to get to the interview without endless complications: busted radiators, simple weed scores gone sideways and LAPD cruisers seemingly everywhere. Dmitri's skill at going unnoticed by cops is honed by painful experiences growing up Black in L.A., but even his keen survival instincts won't save him from the week from hell.
With a jovial swagger to its walking pace, Driving While Black is half comedy of errors and half hard-bitten realism, tucked into a sly treatise on 21st-century over-policing.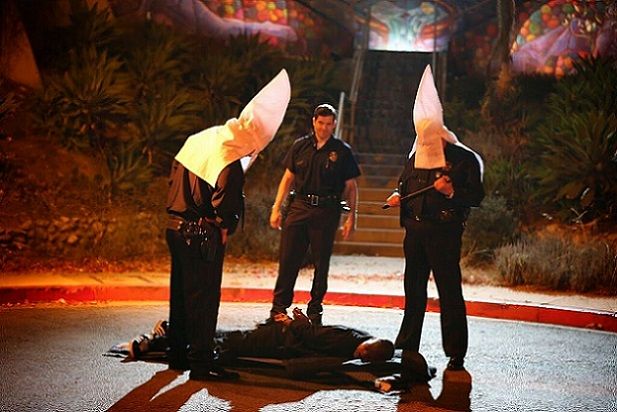 Driving While Black hits theaters across the U.S 2/1 from Artist Rights Distribution, Inc.
Director: Paul Sapiano
Writers: Dominique Purdy, Paul Sapiano
Starring Cast: (in credits order)
Dominique Purdy  …  Dimitri
Sheila Tejada  …  Officer Borty-Lio
John Mead  …  Officer Kinnon
Produced by:
Chris Bellicini … associate producer
Jill Bellicini … associate producer
Charles Arthur Berg … line producer
Djay Brawner … producer
Dana DiCesare … associate producer
Patrick DiCesare … executive producer
Albert Sapiano … associate producer
Mike Shafia … associate producer
Smack … associate producer
TRAILER:

TEASERS: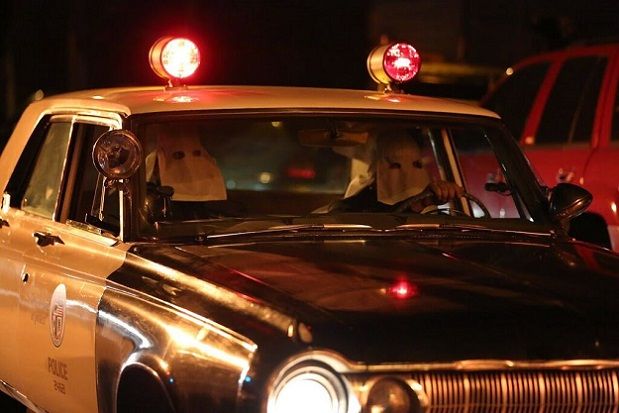 Run Time: 1 hr, 30 min
Website: drivingwhileblackmovie.com/
Rating: 2 out of 5 stars
Comments: We see Dmitri a pizza delivery guy making his rounds and he does get some weird customers and a few gorgeous ladies. He does have a attitude towards police and their attitude towards black people.
Dmitri walks around Hollywood while waiting for his car to get fixed. He gets a chance at a new job while on a tour.
The movie moves along nicely just there is not a whole lot of interesting things happening. Than he gets a ride from a friend and they get pulled over. The police officer does slightly mistreat the driver.
It seems as if the movie might show black people being wrongly treated by police but it does not. Dmitri thinks his people are being thought of wrongly when they are not.
Dmitri does come across as a nice guy.
He gets pulled over by the police a lot. Last time cause they think he is a suspect in a crime. The police are portrayed as stupid at times.
What exactly was the point of the movie? Dmitri is a lovable character the movie though needed more than just that.
If the point of the movie was to show that black people are harassed by the police yes that does happen and it should not. This movie did not really bring that point across. It did show that police and stupid and uncaring at times.
The movie does have some talented actors in it they just needed more direction for their parts.
Follow OCTOBER COAST online
FACEBOOK: www.facebook.com/octobercoast
TWITTER: twitter.com/octobergang
INSTAGRAM: www.instagram.com/octobercoastpr
About Author