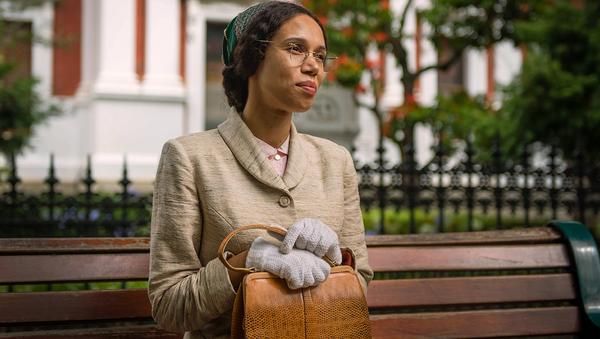 Doctor Who

Season 11, Episode 3 – Rosa
Jodie Whittaker as the Doctor in Doctor Who.
Ryan (Tosin Cole), Yasmin (Mandip Gill) and Graham (Bradley Walsh) as the companions.
Airs on Sunday, October 21st from 8-9:10pm ET "If she can live here her whole life, a couple of hours ain't gonna kill me. They ain't gonna kill me, right?" Montgomery, Alabama. 1955. The Doctor and her friends find themselves in the Deep South of America. As they encounter a seamstress by the name of Rosa Parks, they begin to wonder: is someone attempting to change history? Guest starring Vinette Robinson and Josh Bowman. Written by Malorie Blackman and Chris Chibnall. Directed by Mark Tonderai.
Run Time: 49 min, 51 sec
Rating: 5 out of 5 stars
Website: twitter.com/bbcdoctorwho?ref_src=twsrc%5Etfw%7Ctwcamp%5Etweetembed%7Ctwterm%5E1020024573822230528%7Ctwgr%5E363937393b636f6e74726f6c&ref_url=http%3A%2F%2Fwww.digitalspy.com%2Ftv%2Fdoctor-who%2Ffeature%2Fa822309%2Fdoctor-who-season-11-air-date-cast-trailer-episodes-companion%2F
Comments: This episode starts off showing racial hatred.
Rosa Parks is shown as a strong woman. The Doctor and her companions find there is another time traveler.
The way people treated others just because of the color of their skin in sickening. Unfortunately it did really all happen. Rosa Parks is inspirational.
Dr. Martin Luther King and Rosa Parks two greats. These two did so much.
The Dr. and her friends do put a plan in motion and it is fun to watch them as they operate. The companions are used as much as the Dr.
As you watch Rosa Parks you can feel the history unfolding. This woman is portrayed here just as she was meant to be. She is only a woman but what she does inspires so many to push for equality.
Rosa Parks words can not describe her. This episode shows her beautifully. The Dr. seems in awe of her as should anyone be.
Vinette Robinson gives a stunning performance as Rosa Parks.
The music accompanying this episode is perfectly matched to it. You can just feel the history here.
About Author