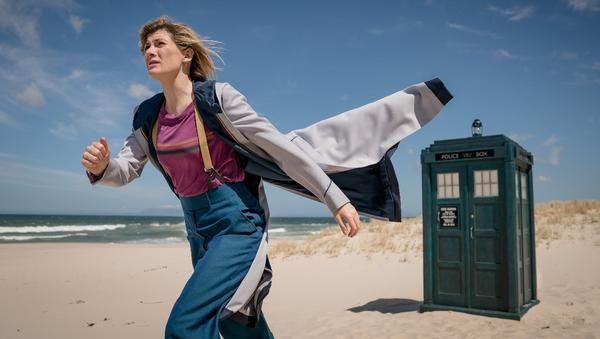 Doctor Who
Season 12, Episode 6 – Praxeus
Jodie Whittaker as the Doctor in Doctor Who.
Ryan (Tosin Cole), Yasmin (Mandip Gill) and Graham (Bradley Walsh) as the companions.
Producer: Adam Friedlander
Director: Jamie Stone
Written by: Pete McTighe and Chris Chibnal
Airs Sunday, 2/2/20 from 9:10 pm ET Guest starring: Warren Brown, Matthew McNulty, Molly Harris
Run Time: 50 min, 09 sec
Rating: 5 out of 5 stars
Website: twitter.com/bbcdoctorwho
Comments: It is the 21st Century in this episode. Things are happening fast, weird things. Spacecraft, campers, and birds what do they all have in common?
The Doctor and her companions are out and about looking for something. The strange just keeps happening and the Doctor is investigating. The Doctor does seem to have fun while facing these mysteries. There is a connection and it is explosive.
It is so engrossing watching the Doctor work. It is impossible to look away. What is up with all the birds?
The Doctor this episode gets to act a lot like a medical doctor.
So much keeps going on you do not get a chance to catch your breath. Yes, the birds attack. They are part of something bigger going on. Aliens are sort of involved.
We also see the human spirit stepping up and a hero in action. We also see love endures anything even a stubborn man.
This is one enjoyable adventure that will leave you feeling good about being human and being apart of the human race.
Yes, the Doctor may be an alien Timelord yet she is all too human. Which is a good thing.
About Author