DEVIL'S DOMAIN 
The film is now available to rent on VOD, with a Blu-ray release set for July 17.
Directed by LITTLE DEAD ROTTING HOOD's Jared Cohn the movie stars Sticky Fingers, Fred Rose, Rene Nezhola and Madi Vodane. The killer soundtrack features Iggy Pop, DMX, The Onyx and more.
SYNOPSIS
Devil's Domain tells the story of Lisa Pomson, a troubled, social media obsessed teen, conflicted with her sexuality and her parents misunderstanding of her.
When Lisa gets secretly filmed binging, purging, and masturbating the video goes viral and she suffers extreme cyber-bullying.
Suicidal, and on the brink of insanity, a beautiful, mysterious stranger (the Devil) strikes up an online relationship with her. They grow close and meet and the stranger offers to help in exchange for a favor.
As part of her helping Lisa, she gets rid of the bullies. But a big twist of events start to happen in Lisa's world and she regrets the agreement she has just made with the devil.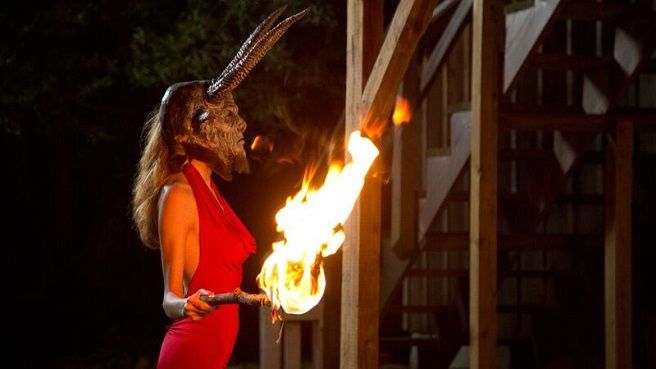 Website: www.DevilsDomainMovie.com
Directed by:
Jared Cohn
Writing Credits (in alphabetical order):
Jared Cohn
Cast (in credits order):
Michael Madsen … Bill
Madi Vodane … Lisa
Linda Bella … Destiny
Zack Kozlow … Andrew
Kelly Erin Decker … Carol
Brenna Tucker … Rhonda
Desanka Julia Ilic … Kate
Ciara Muller … Betty
Jordan Matayoshi … Jade
Stephanie Strehlow … Vicky
Molly Nolan … Lexi
Chloe Wick … Page
Sharifa Oliver … Arianna
Dave Huber … Mr. Gretten
Andy Rappos … Brandon
Shawn C. Phillips … Shawn
Michael Blaine … Social Studies Teacher
Gabriel Carli-Jones … Michael
Gabrielle Avery … Lisa's Biggest Fan
Angie Stevenson … Red Devil
Alphonse John Teems Iii … Devil's Chauffer
Christopher Kingry … Devil's Minion
Samm Allen … Devil's Minion
Michael Haddad … Devil's Minion
John Davis Walker … Devil's Minion
Tyler Conklin … Devil's Bodyguard
Jeremy Wojchihosky … Lead Reporter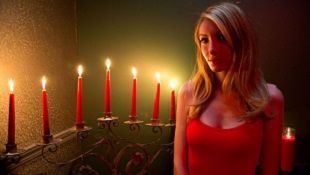 DEVILS DOMAIN Trailer (2016) Horror Movie:

Run Time: 1 hour, 32 min
Rating: 4 out of 5 stars
Comments: Lisa is a troubled teen and she is bullied by other girls at school. Then things take a disturbing turn into evil.
Lisa is such a likable character. You will find yourself rooting for her. Also, the bullies that pick on her as they start to get picked off you will feel a sense of justice.
Lisa is such a beautiful girl it is a shame to see it wasted.
Destiny introduces herself to Lisa and things get weirder. They become close friends real fast. Destiny is the Devil, Satan. Lisa and Destiny are now best friends.
Destiny does start to influence Lisa. You can tell in the way Lisa is portrayed that she still has good inside her.
The movie is done as a horror one but with some comedy mixed in. The whole thing has a weird atmosphere to it.
Those who deserve to die do die but then it overflows and others die as well.
Lisa finds out the Devil is cruel and sadistic. One thing leads to another and it may lead to the end of the world as we know it. The ending the way it is done is somewhat anti-climatic.
Lisa though does accept her role in all that happens. She is a strong character here.
This is a fun movie with a few serious parts. Lisa's character is done so well as is Destiny/Devil both these roles are played so well. These actresses have talent.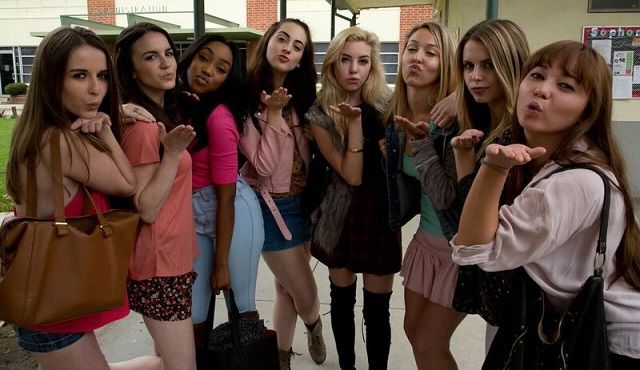 About Author