DEATH POOL
Swim into DEATH POOL this June from MTI Home Video!
Director Jared Cohn (Little Dead Rotting Hood, The Horde) marinades the screen with suspense this June with Death Pool from MTI Home Video.
Randy Wayne (Hellraiser: Judgement) gives an electric performance in a sexy, spine-chilling fusion of American Psycho and Maniac, premiering on DVD and VOD June 20. Sara Malakul Lane (Kickboxer: Vengeance), Demetrius Stear (Evil Nanny), Shawn C. Phillips (Ghostquake) and James Cullen Bressack (Bethany) co- star.
After nearly drowning at the hands of his babysitter, a troubled young man grows up to become a serial killer with a compulsion to drowned young beautiful women. Based on true events, this conniving killer becomes a cultural phenomenon, known throughout the streets of Los Angeles.
Death Pool out 6/20.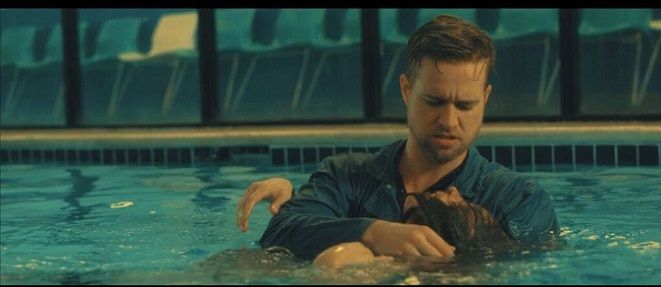 TRAILER
Cast
Credited cast:
Sara Malakul Lane … Scarlet
Randy Wayne … Johnny Taylor
Shawn C. Phillips … Billy Bonzo
James Cullen Bressack … Matt
Afton Jillian … Shelly
Karalynn Dunton … Valerie
Demetrius Stear … Brandon
Kelly Erin Decker … SFN News Anchor
Rhett Wellington … Randy
Tom McLaren … Mr. Taylor
Amanda Goff … Nicole
Shelley Jane … Veronica
Kimberly Rebeca … Tracey
Walker Mintz … Young Johnny
Delpaneaux Wills … Reporter Chris Miller
Director: Jared Cohn
Writer: Jared Cohn
Executive Producer: Gabriel Campisi
Producers: Gabriel Campisi, Jared Cohn, Demetrius Stear, David Sterling, Randy Wayne
Rating: 4 out of 5 stars
Run Time: 1 hr, 30 min
Comments: Johnny as a child we see was abused by his babysitter. This carried on and affects him as an adult now.
Johnny comes across as a loser. You can also see in his behavior around water he is disturbed. So his first time back in a pool does prove exciting for him. It brings back all the rage and frustration he felt as a kid.
The look on Johnny's face after he kills is priceless. His fear of water is gone and replaced by a water based killer instinct.
Johnny is a psycho. His best friend now is not all together there either.
Johnny does not have any remorse over those he kills. He enjoys it though. It is something else to see how Johnny acts like what he is doing is normal. His best friend Brandon becomes like his cheerleader.
It is sick that people actually look up to Johnny for being a serial killer. Johnny is a sick sick man.
Things with Johnny just get worse for him. He just kills everyone around him. He kills and kills. His attitude is so strange. The actor plays this character as one crazy guy.
Randy Wayne plays Johnny Taylor and he delivers a superb acting performance.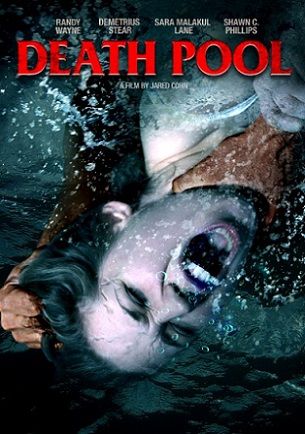 About Author