BONEJANGLES!
The next name in horror is let loose this July.
Wild Eye Releasing lets loose the next iconic movie monster!
http://www.wildeyereleasing.com/
While transporting the legendary killer Bonejangles, a group of police break down in a town cursed with monsters, and must release him to survive!
Reggie Bannister, Elissa Dowling, Kelly Misek, Jr., Julia Cavanaugh, Devin Toft, Jamie Scott Gordon, Lawrence Wayne Curry, and Hannah Richter star in a Brett DeJager film, written by Keith Melcher.
Bonejangles stalks VOD July 18.
TRAILER:

Directed by:
Brett DeJager
Writing Credits (in alphabetical order):
Keith Melcher … (writer)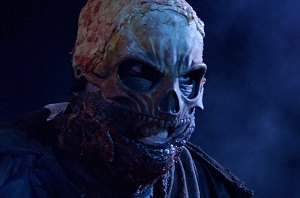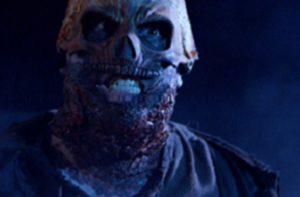 Cast:
Reggie Bannister … Edgar Sr.
Elissa Dowling … Rowena
Julia Cavanaugh … Sally
Kelly Misek Jr. … Doug
Katie Walgrave … Jamie
Jamie Scott Gordon … Randy
Allen Regimbal … Tobe
Devin Toft … Clint
Hannah Richter … Lisa
Brett DeJager … Wes
Christopher Hunt … Pulaski
Connor Quinn … Trailer (voice)
Wade Everett … Janitor
Lawrence Wayne Curry … Juan
Brandon Scott Jacobson … Bruce
Ben Gersch … Cletus
Nadine Purvis Schmidt … Marlo
Sam Hanson … Prom Drummer / Zombie
Scott Wessels … Mayor
Tracy Mailloux … Customer
Produced by:
Zeke Hanson … producer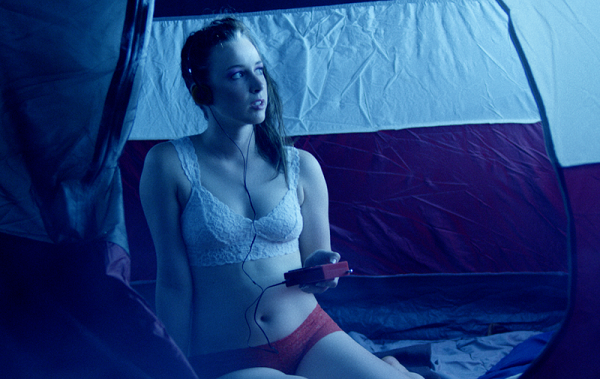 Run Time: 1 hr, 18 min
Rating: 2 out of 5 stars
Comments: Great music starts this movie off. A wonderful country/western song.
Bonejangles is being transported by police in a van. Before that happens there are more killings. Four police officers are left alive to transport him.
The movie is done for comedy with horror mixed in. The acting is amateurish and this is a low budget movie.
The transport goes through the town of Argento. The town has zombies roaming at night on this one night. Bonejangles escapes and does what he does best. The town even had a witch.
The story moves along slowly. There is a fair amount of blood.
The main hero sets up a battle between the Witch Rowena and the Undead Killer Bonejangles. Things just do not seem to work out for him most of the time.
The end fight is over so quickly. It is a letdown.
The movie has some mildly funny moments, there is nothing scary in it, there are a couple of good looking females and one is even shown topless.
Bonejangles has this unkillable killer in it but he is not fully utilized.
The poking fun at a few popular horror icons just did not work.
The classic ending to the movie was the best part.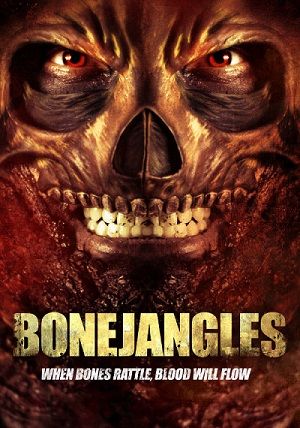 About Author