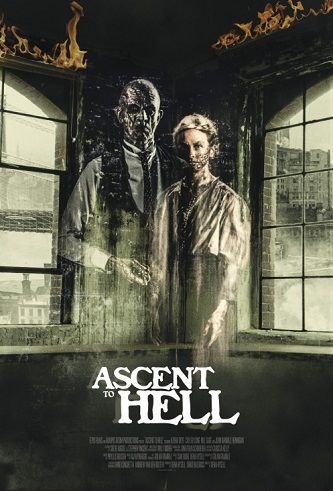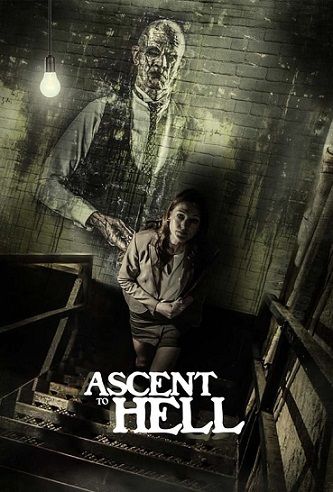 Ascent to Hell
"Ascent to Hell" from director Dena Hysell ("The Paladins").The Rumpus Room Productions/Elpis Films will be released globally as VOD/Digital and DVD/Blu-Ray across all platforms/carriers through Gravitas Ventures todaMarch 14th, 2017. The Golan Ramraz ("Snuff") script, with story by Isak Borg & Dena Hysell, terrifying tales are inspired by true world events and stars Azura Skye ("American Horror Story"), Bill Sage ("Hap & Leonard"), Taylor Black ("All My Children"), Cayleb Long ("The Basement") and John Randall Hennigan (professional wrestler John Morrison/Johnny Nitro – WWE, Johnny Mundo – Lucha Underground), and was produced by Sirad Balducci ("Gun Hill Road") & Dena Hysell and Executive produced by Nino Conchetta ("The App"), & Andrew van den Houten ("Jug Face").
The "Ascent to Hell," script was inspired by the horrible garment factory fires that continue to happen across the globe in Bangladesh, Pakistan, and more, where hundreds of people die needlessly each year. Over a hundred years ago in the USA, these same sorts of fires and deaths were happening, which drove laws to change so it would no longer happen.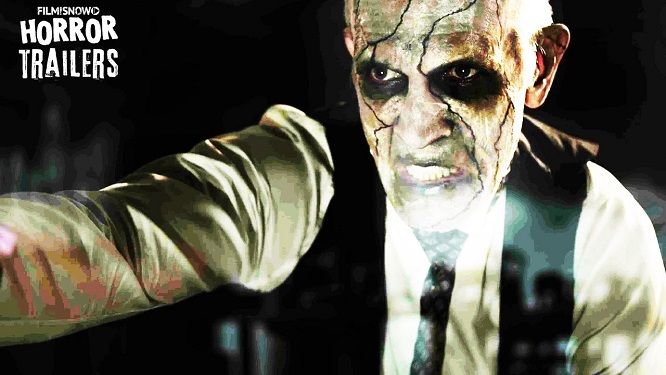 Official Trailer:

The film is available for pre-order on the following platforms now: pre-order links: Itunes itunes.apple.com , Amazon DVD Amazon.com , Amazon Blu-Ray Amazon.com , and Vimeo Vimeo.com , now. To follow the film and learn more about it check out the "Ascent to Hell" Facebook page hFacebook.com .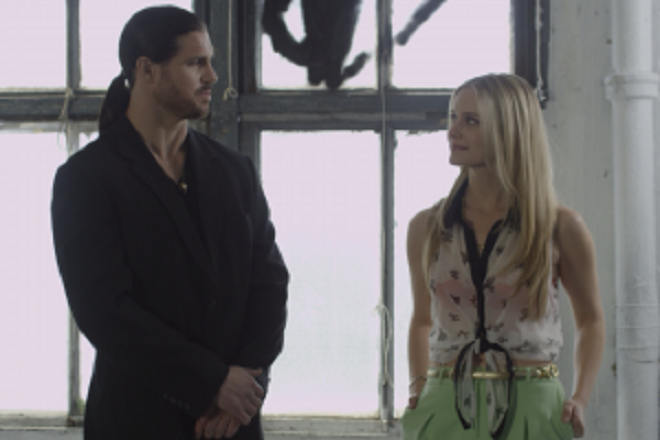 Ascent to Hell
Director: Dena Hysell
Written by: Golan Ramraz
Story by: Isak Borg & Dena Hysell
Produced by: Dena Hysell & Sirad Balducci
Executive Producers: Nino Conchetta & Andrew van den Houten
Run Time: 89 min 30 sec
Rumpus Room Productions
Elpis Films
Synopsis: NEW YORK, present day. Kate Carpenter specializes in selling artist lofts, but when a stranger insists she take the listing on an old factory, the commission is too much to pass up. Celebrity fashion designer Mary Brighton is creating a new clothing line, and wants to take over the huge space immediately. As Kate shows Mary and her team the building, everything seems to be going well, until they get to the eighth floor. The frightening sight of an early 1900's fire that killed over 200 women haunts them; this floor has trapped the dead spirits of the factory workers. One by one, Mary's team tries to leave the building and finds the ghosts won't let them. Kate begins to wonder if she may be the key to the whole encounter. When she discovers that she is the great granddaughter of the factory owner that started the fire, she knows she's the only means to getting the group out alive.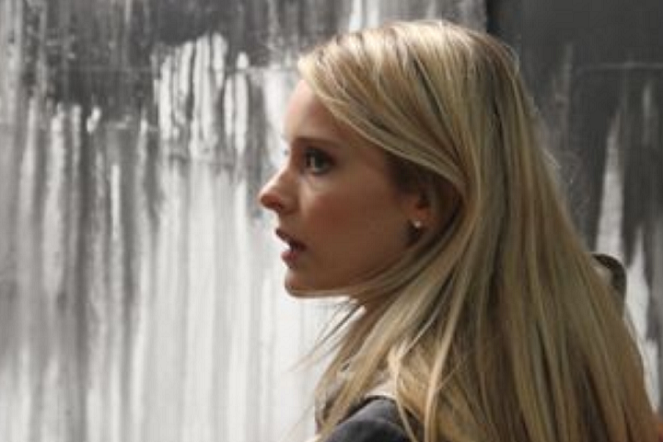 Cast (in order of appearance):
Rachel: Nicole Vogt-Lovell
Larry: Kevin Hoffman
George Carpenter: William Ryall
Kate Carpenter: Azura Skye
Brad: Richard H. Blake
Stan: Slate Holmgren
Mr. Browning: Bill Sage
Bill: Jonathan C. Kaplan
Wesley: Cayleb Long
Roman: John Randall Hennigan
Mary Rother: Taylor Gildersleeve
Ethereal Woman: Sara Kapner
Ethereal Woman 2: Aynsley Thaler
Telephone Operator: Dena Hysell
Ethereal Woman 3: Melanie French
Ethereal Woman 4: Isabelle Russo
Airline Attendant: Shali Mals
Vacationing Girl 1: Leanna Tallmeister
Vacationing Girl 2: Chelsea Duran
Newscaster 1: Sid Hammond
Newscaster 2: Leanna Tallmeister
Newscaster 3: Eddie Alfano
Newscaster 4: Andy Forrest
Rating: 4 out of 5 stars
Comments:
Azura Skye as Kate Carpenter plays her role enthusiastically. Roman played by John Randall Hennigan has a nice presence about him. Mary Rother played by Taylor Gildersleeve is a cute girl.
As Kate gives the clients a tour of the old building the sexual side of things are shown. Close ups on the one girl Mary from behind give a nice view and the description of the building makes you look at it in a certain way. The sixth floor starts to give you a creepy feeling as they explore.
When the horror starts it is a slow build up leading to a terror that will have you watching intensely. Roman's character does show good acting ability and John Randall Hennigan does get into the role very well.
Once the horror starts it is a battle to escape from this building. Things do go strange as they seek a way out. The visuals of the past are amazingly well done.
The spectral old man is weird. The story does take some surprising turns.
The lighting is to dark at times making it hard to properly see the characters.
The ending is an emotional thrilling ride of action and horror. Than the real horror begins.
The news clips of garment workers who died leaves you with a chilling feeling knowing that these were real deaths.
The actors is this film are all talented and each shows a acting ability beyond what you might expect for this film.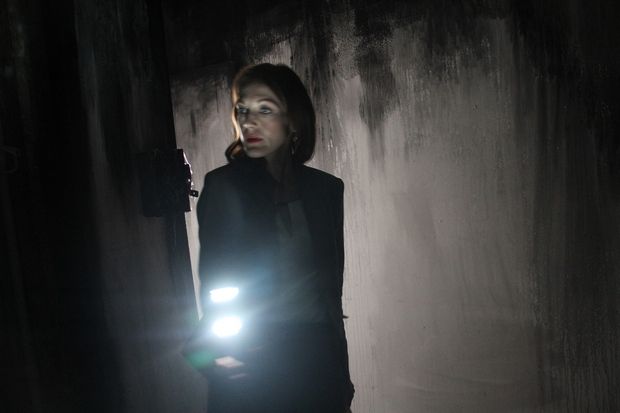 About Author