The highly anticipated sci-fi horror comedy Alien Party Crashers (fka 'Canaries') is available on VOD and DVD this March from High Octane Pictures.
From Welsh writer/director Peter Stray comes the frighteningly fun story of a group of friends at a New Year's Eve bash in the Welsh Valley, who must fight against an invasion force of time traveling aliens.
The film stars Robert Pugh ("Game Of Thrones", "Doctor Who", Master & Commander) and Hannah Daniel (Netflix's "Hinterland").
Alien Party Crashers is now available on VOD and DVD from High Octane Pictures.
Director: Peter Stray
Writer: Peter Stray
Producer: Craig Russell
Cast:
Robert Pugh … Jenkins
Hannah Daniel … Agnes D
Robert Boulter … Randall
Kai Owen … McDonald
Richard Mylan … Nav
Craig Russell … Steve Dennis
Dominique Dauwe … Kurt Nesbo
Steve Meo … Huw
Sheena Bhattessa … Sunita
Aled Pugh … Ryan
Richard Corgan … Wilson
Sophie Melville … Sian
Marc Rhys … Tommy
Tsilala Brock … Marcie Gilman
Kevin McCurdy … Fisherman
Trailer: 
Run Time: 1 hr, 24 min
Rating: 3 out of 5 stars
Website: twitter.com/CanariesMovie
Comments: This is a Welsh film and has the look and feel to it. We are slowly shown the various characters. Aliens and UFO's are mentioned. The film does start to drag on with very little happening. The characters do intermingle with each other. Most have some kind of attitude.
Then some friends find a few weird things on their roof.
Aliens do finally show up and they are not friendly. They do wear yellow raincoats. The special effects on them are cheaply done. There is no reason given for why these aliens are here or where they come from.
When the aliens do attack en mass it is slow and not all that exciting. The actors at times do put forth an effort. They do make the movie slightly believable.
These replicant aliens are easy to beat if you have a gun. Then the space ships show up. They do look amazing.
This movie ends and it does take to long to get there. It starts out with way too much standing around talking. Then the action is not overly exciting when it does start. Hannah at least can act and is a gorgeous woman.
The alien replicants are weird.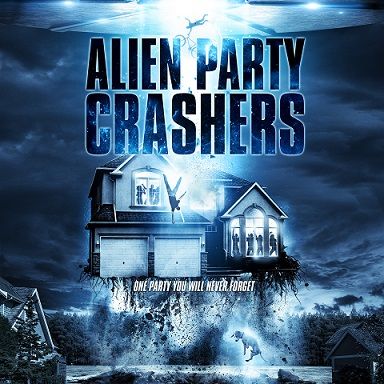 About Author
Richard Vasseur is a Canadian who has had a love of comic books his entire life. I started out as just a fan reading comics every chance I had. This evolved into writing reviews for a small newsletter which evolved into having my own column at Jazma Online and doing interviews. I also worked briefly as a columnist at Comic's Buyers Guide. Everyday I am involved with doing something comic book related and I love the hobby.