A WAKEFIELD PROJECT
TRAILER:

The dead walk among us in the first trailer for A WAKEFIELD PROJECT
A Wakefield Project, a unique new entry in the sci-fi horror genre, premieres in North America March 3 on DVD and VOD.
L.A. Lopes directs the film, the story of a group of townsfolk who suddenly start seeing dead people living among them!
Eric (Anthony Bewlz, Tooth Fairy) and Reese (Dennis Andres, Workin' Moms) invest in a property in the little town of Wakefield. Chloe (Lindsay Seim, Insidious: Chapter 2) a medium, who used to live in Wakefield returns to her roots to enlighten the new entrepreneurs on the history of the town. The property was originally owned by Nathan Cross (Rob Archer, Lost Girl), who's post mortem crimes stain the entire town. On a day when unprecedented solar flares target North America, Wakefield becomes the center of a temporary shift in atmospheric energies. The living are seeing the dead walk among them. As they find themselves in the heart of this nightmare until dawn, they need to face history in the flesh and survive.
A Wakefield Project premieres on DVD and Digital 3/3 from High Octane Pictures.

Directed by:
L.A. Lopes

Writing Credits:
Lindsay Seim … (screenplay by)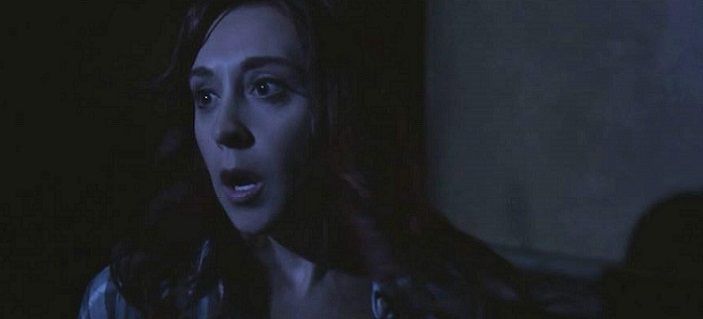 Cast:
Lindsay Seim … Chloe
Dennis Andres … Reese
Anthony Bewlz … Eric
Rob Archer … Nathan Cross
Dan Yeager … Albert Cross
Pedro Miguel Arce … Miguel
Eileen Dietz … Sheryl
Brie Sutherland … Nikki
Avery Esteves … Son
Patrick Walker … Chris
Giselle Alarcon … Homeless Girl
Robert Porta … Reporter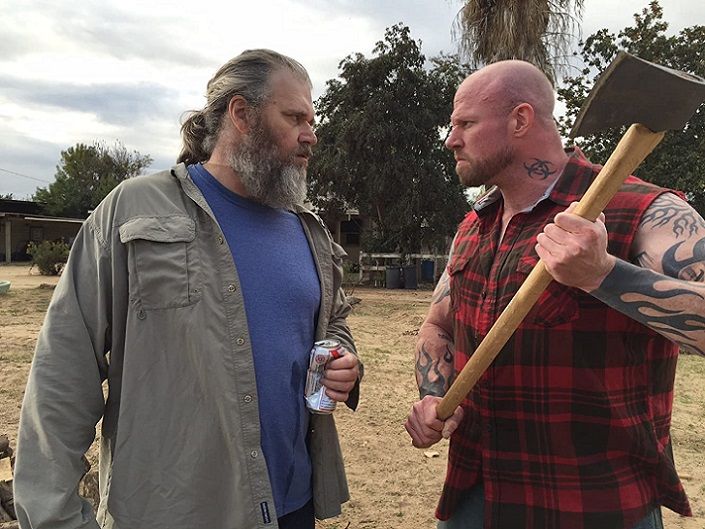 Produced by:
Dennis Andres … associate producer
Rob Archer … executive producer
Jim T. Chong … associate producer
Diane Da Silva … producer
Manuel H. Da Silva … co-producer
Bev Young … executive producer
Run Time: 1 hr., 24 min
Rating: 3 out of 5 stars
Website: www.highoctanepictures.com/
Comments: Two friends Eric and Reese moved to a small town to open a bed and breakfast. Eric hires a psychic Chloe. Eric does have a repeating bad dream. Is this why he hired the psychic? It is not said why.
Right from the start Eric and Chloe start developing a relationship. He is handsome and she is beautiful. From her actions, you know something bad is coming.
The town is creepy and strange things do happen.
Eric and Chloe are very friendly and likable characters. Reese is an idiot yet still a nice guy.
The Homeless Girl has amazing makeup giving her a ghostly or zombie-like appearance.
Electronics are being interfered within the town. A solar flare did occur and what it caused is eventually mentioned.
we need some more background on the stars of this movie, the more we know about them the more we care about them.
Reese found some old VCR tapes and as he watches them he learns all about the Butcher of Wakefield. Rob Archer as Nathan Cross gives a great performance as a crazed killer.
The dead and the living are mixing together. For Chloe, this means big trouble, life-threatening trouble. Eric is forced to fight for his and her life as a butcher stalks them. Eric, Chloe, and Reese are all on the run as they are in a race to stay alive.
The ending is unexpected and strange.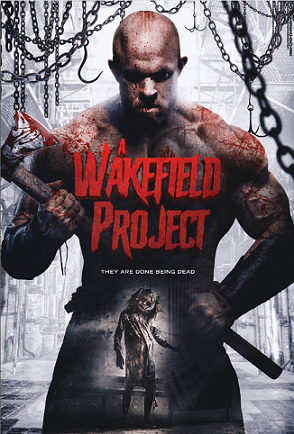 About Author