First Comics News: Why did it take five years to get "The Comet" published?
Arianna Irwin: Getting "The Comet" published was a process, I had to first find someone interested in my script enough to draw it, then Fran and I had to work on a pitch and then after all that we had to find someone willing to take a chance on us and our story. This process was a long one with a lot of edits, distractions, false hopes and denials. Suddenly it was 5 years later and we finally got a "yes", which made that moment even more exciting.
1st:  Can you tell us what the story is in "The Comet"?
Arianna: "The Comet" is a story about growing up and figuring out what is worth fighting for…in a nutshell.
1st: Is Kenzie both physically and personality wise based at all on you?
Arianna: There are parts of her, personality-wise, that reflect who I was at 19 when I wrote the script. But mostly she is a mixture of girls I knew then and women I look up to. Physically, she is tough, strong and athletic, which I wish was me haha.
1st:  What are those strange markings on Kenzie's body?
Arianna: They are tattoos. When the demon-possessed Kenzie and took her soul, he left some nasty marks. Those marks can only be seen when she activates her power.
1st:  Will Jeremy and Kenzie become a couple?
Arianna: Who knows? I guess we'll all have to wait to find out.
1st:  What type of villains will the Comet face in upcoming issues?
Arianna: Kenzie's biggest battles are fought within herself and we're going to see that as a reoccurring issue. We'll also be diving deeper into a world of demons, so that will be a fun backdrop for some great villains.
1st:  When can we expect to see issue two of "The Comet" out?
Arianna: Good question! We're working on it diligently, so hopefully somewhat soon!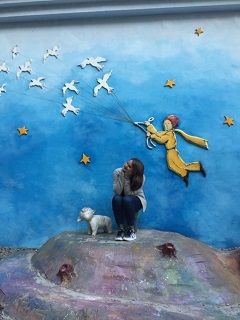 1st: Why use Insight Comics to publish "The Comet"?
Arianna: I mean, they said "yes" to us. But, Insight Comics is a rapidly developing branch of Insight Editions. And Insight Editions makes some truly beautiful books from a variety of genres. Our two editors with them, Katie and Holly, have both been amazing and have added so much to the book. Insight also gave us our colorist, Alba, which was a really great match.
1st:  Do you have any ideas for another comic book?
Arianna: I feel like I constantly have a string of ideas coming in and out of my head. Hopefully one of them develops themselves into another comic book. Fingers crossed!
1st: Would "The Comet" make a good animated series why or why not?
Arianna: Maybe! I'm not sure what that would look like. But I would love to see that interpretation, sounds really interesting.
1st: Where does your inspiration come from?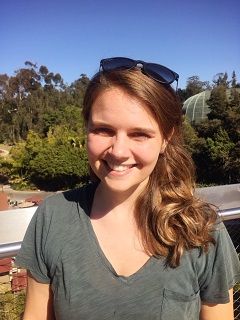 Arianna: I like to read and watch movies, I can get pretty invested. Then I like to play the "What if" game. What if that character was male, what if that girl had healing powers, etc. How would that change the story or affect other characters and I think that sparks some ideas.
1st:  If you had the Comet's powers and abilities how would you use them?
Arianna: Oh god I have no idea, I don't envy Kenzie at all. I'd probably burn down my entire apartment building on the first day!
1st:  How do you spend any free time you have?
Arianna: I read, I write, I binge Netflix shows, I sleep. And I have a soft spot for good food paired with a better beer and enjoying both with friends.
1st:  Any last words for all the fans of "The Comet"?
Arianna: Thank you! Thank you to everyone who supported us throughout this process and thank you to everyone who has pre-ordered the book or is planning on picking up a copy. You guys are truly the best!
About Author