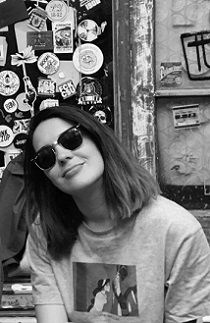 First Comics News: How did you get into making illustrated books?
Ana Oncina: Since I was a little girl I liked to read comics, I used to draw my own stories taking as a reference the mangas I was reading.
When I finished high school I knew that the only thing I liked was to draw, so I started to study arts and in my last year of career I made Croquette and Empanada. I never thought that someone could publish it but with the support of my partner and family I sent it to publishers and to my surprise, they published it.
1st: Why use a croquette and empanada as the main characters in your book?

Ana: It all started on a trip to Berlin where it couldn't get any worse. Croquette and empanada came up as a joke with my partner while we were visiting the fine arts museum. I was tired because the trip was being a disaster and in Spain, we have a joke, when you say that you are empanada is that you are like in another world, thinking and absent. Because of that, my partner called me an empanada and I automatically told him he was a croquette. As the trip was being a disaster I started to draw the story with these characters and so began the first story, which appears in the first book

1st: How would you describe Croquette and Empanada's personalities?
Ana: It's strange to describe them because there's so much of us in croquette and empanada. Although when the story goes on I have felt more identified with croquette and I think my partner with empanada.
Empanada is perhaps more impatient and croqueta instead is patient. Although empanada is more organized with the order at home, it is more chaotic.
1st: Why do Croquette and Empanada belong together?
Ana: Because they love each other.
1st: Will there ever be more books of "Croquette and Empanada"?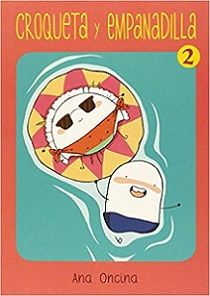 Ana: In Spain, there are already 3 books published and a Christmas special.
I'd love it if they came out in English, too.
1st: How would you describe your art style?
Ana: I think my style is in constant evolution and since I made the first book of Croquette and Empanada I have changed a lot. But I think if I had to define it, I'd say it's influenced by manga and the French-Belgian comic.
1st: What is "Bola" about?
Ana: Bola is a self-published book with stories published on Instagram from 2014 to 2018.
1st: What else are you currently working on?
Ana: My last comic book came out in November. It's called The fucking 30 and it's about the expectations and frustrations that society places on you when you turn 30.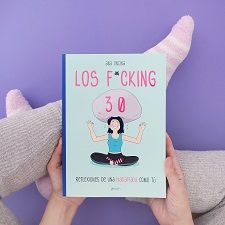 1st: Are you at all like Croquette or Empanada?
Ana: Not exactly. I think I have a lot of croquette too and my partner looks like an empanada too.
1st: What is Barcelona like?
Ana: It's a beautiful city with a lot of history. Also, a lot of comic culture and I love that.
1st: What motivates you to create?
Ana: Especially discovering new authors and reading comics.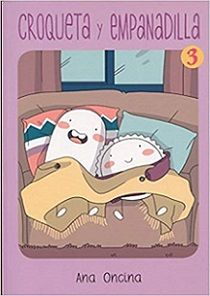 1st: What is a day in the life of Ana Oncina composed of?
Ana: A little stressful I think. I work long hours and I've been studying Japanese for a few months now. In my free time, I mostly play video games and read comics.
1st: What do you like to read?
Ana: I like to read manga, comics, and novels. I usually read several things at once because every time I go to a bookstore I end up buying something and I end up accumulating reading. I'm currently reading several mangas and Murakami's book 1Q84.
1st: What would you like to say to the fans of your work?
Ana: I would like to say that I am very grateful and happy that you read and support my work.
I never thought I would be able to draw and tell stories and without my readers, it would be unthinkable.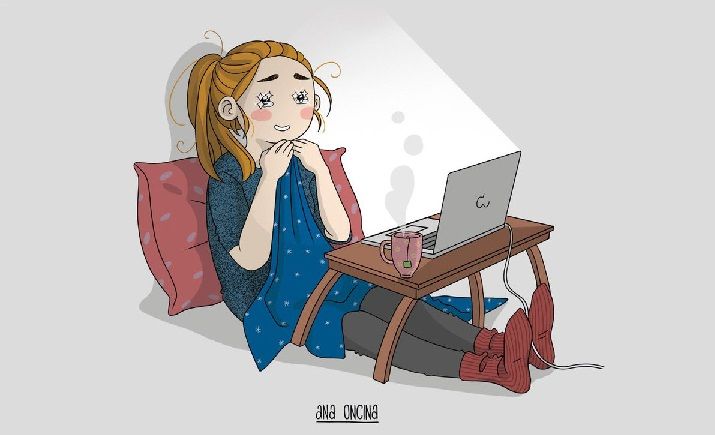 About Author