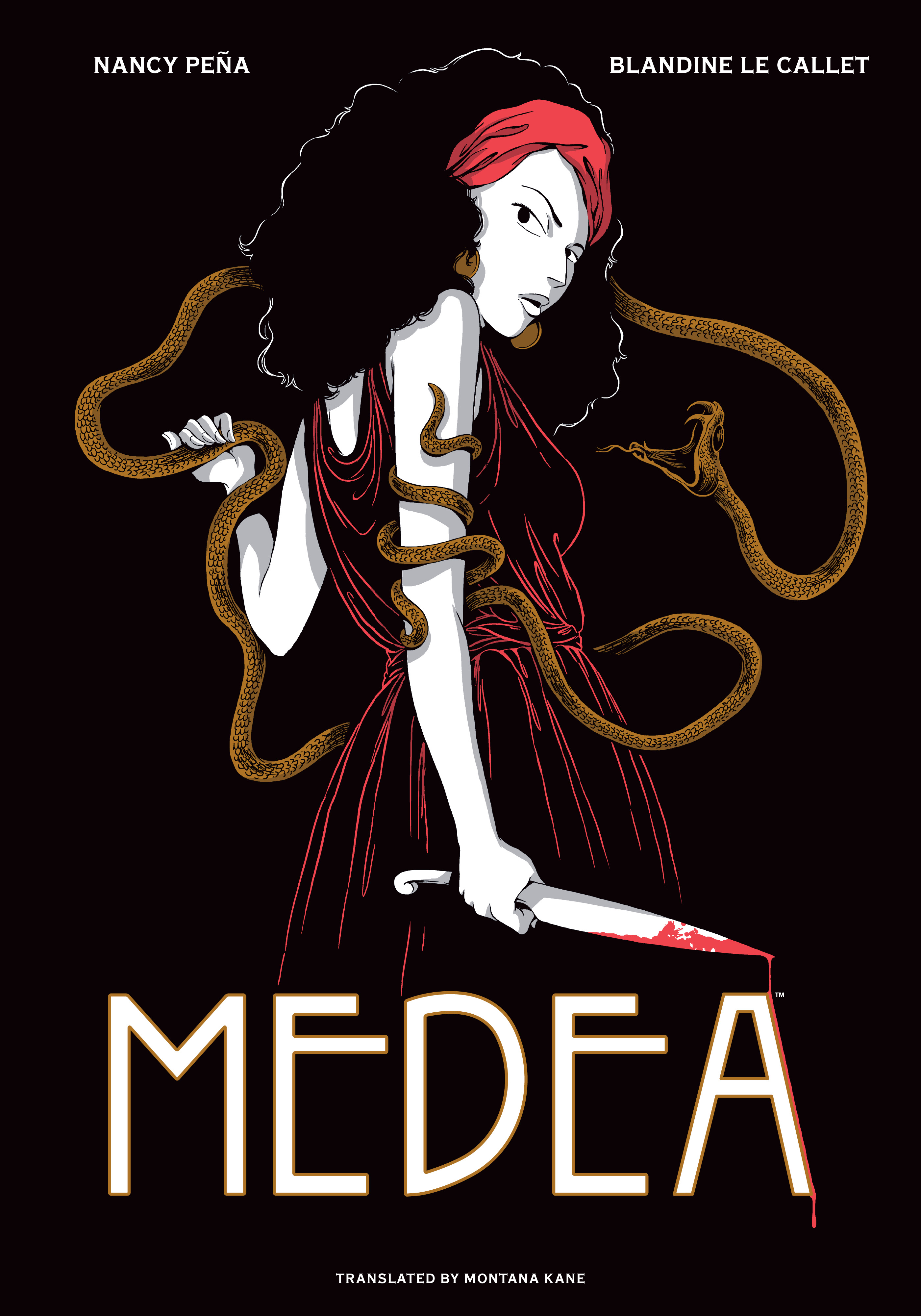 Blandine Le Callet and Nancy Peña present the classic tale with gorgeous illustrations, now available in English
MILWAUKIE, Ore., (September 13, 2023)— Who was Medea, really?
Prepare for a new take on a timeless tale with Blandine Le Callet and Nancy Peña's Medea, a stunning spin on traditional Greek mythology. Known in myth and folklore as a powerful sorceress, a barbarian queen, and the murderess who slaughtered her own children, this highly anticipated graphic novel gives Medea a chance to tell her own story, in her own voice––now translated into English for the first time. Enter a world of incredible artistic detail and historical nuance, with translation by Montana Kane (Always Never) and letters by Frank Cvetkovic (Count Crowley). Medea's side of the story is finally here…but are you ready to hear it?
In this collected edition of the original four volumes, Medea reveals what the myths created by men omitted. Stories cast the legendary sorceress as many things–a caring mother and a passionate lover thwarted by her desires; an independent woman vilified for refusing the tyranny of men; a barbarian who sowed confusion in the regimented world of the Greeks; a formidable witch, mistress of occult forces. Simply put, she was precisely what some would call a monster. And yet, there is so much more to Medea.
"Medea is a visual delight as well as a timely retelling," said editor Jenny Bingham-Blenk. "Blandine Le Callet and Nancy Peña's rethinking of an ancient myth speaks to societal and political issues that we still face today."
From beyond the hearsay, exaggerations, and distortions inflicted by time, we hear Medea's story in her voice, from the luxuriant gardens of her childhood in Colchis to the mysterious island from which she gives her final confession. The intoxicating tale builds on mythos thousands of years in the making.
Originally published in French by Éditions Casterman, Medea comes to Dark Horse Books on May 7, 2024. Pre Order your copy today on Amazon, Barnes and Noble, or at your local comic shop and bookstore for $29.99.