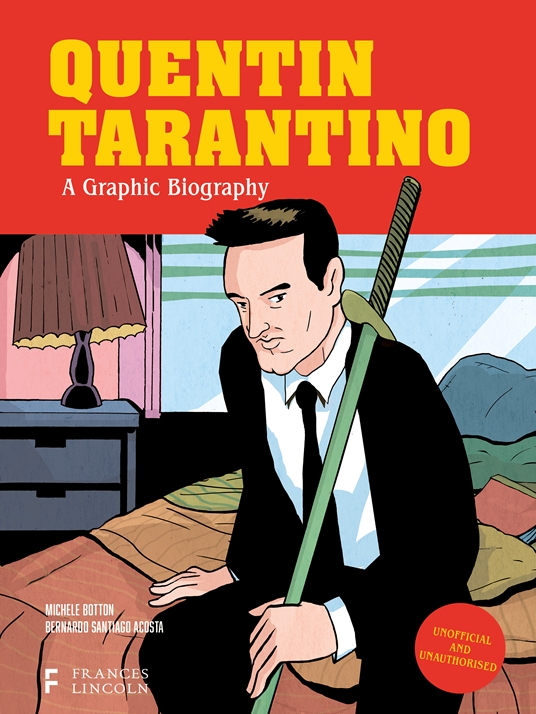 Quentin Tarantino:
A Graphic Biography
Unofficial and unauthorized

'When people ask me if I went to film school I tell them, "No, I went to films"'.
 
From the set of 1993's Pulp Fiction, to a bar room meeting with Robert Rodriguez and an inspirational lunch with Leonardo di Caprio, this unique graphic novel takes us across a series of Hollywood-inspired vignettes covering the movie-obsessed life and career of one of modern cinema's greatest filmmakers – Quentin Tarantino.
 
Join the conversation as Tarantino talks John Travolta into starring in Pulp Fiction, find out about the inspiration for his earliest screenplays and learn about Tarantino's obsessive childhood growing up in California.
 
For those who already know what they call a Quarter Pounder with Cheese in Paris ­– as well as those looking for an insight into Tarantino's influences, inspirations and the development of his signature style – we present Quentin Tarantino: A Graphic Biography.
Quentin Tarantino: A Graphic Biography is available March 5, 2024.
On-Sale Date: March 5, 2024 · ISBN: 9780711290761· $19.99 US · 128 pages · Hardcover
Frances Lincoln, an imprint of The Quarto Group
About Author