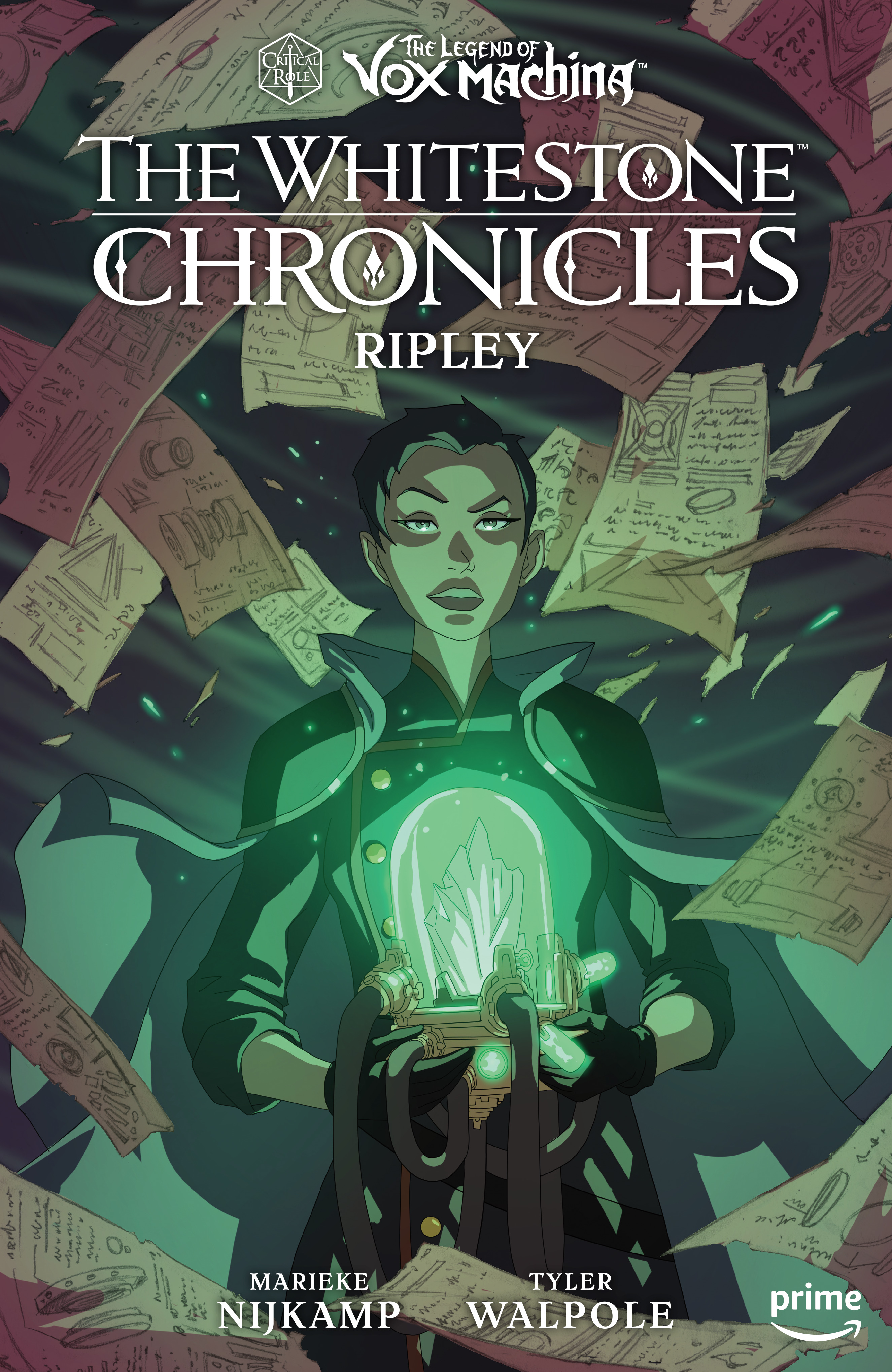 Official Critical Role stories crafted in collaboration with series creators
MILWAUKIE, Ore., (August 30, 2023)—Learn more about beloved characters from Critical Role and Amazon Studios' The Legend of Vox Machina animated series in the newest graphic novel trilogy from Dark Horse Books, The Legend of Vox Machina: The Whitestone Chronicles! The first volume in the series, focusing on Ripley, serves as a prequel to Prime Video's hit animated series, The Legend of Vox Machina. The graphic novel is written by Marieke Nijkamp (Critical Role: Vox Machina—Kith & Kin) with illustrations and coloring by Tyler Walpole (Blood of Dragons and letters by Jimmy Betancourt.
Tragedy strikes the renowned de Rolo family of Whitestone when they're massacred by the vicious Briarwoods. Luckily for Dr. Anna Ripley, the bloodshed and regime change present the perfect opportunity for her to further her own dark plans in service to Whitestone's new ruling family. But just how much of her loyalty lies with the family, when compared to her work?
The Legend of Vox Machina: The Whitestone Chronicles—Ripley HC arrives in bookstores April 16, 2024 and in comic shops April 17, 2024. It is now available to pre-order at Amazon, Barnes & Noble, and at your local comic shop and bookstore.
A 13-page teaser for the first volume is also now available on any digital reading platform.