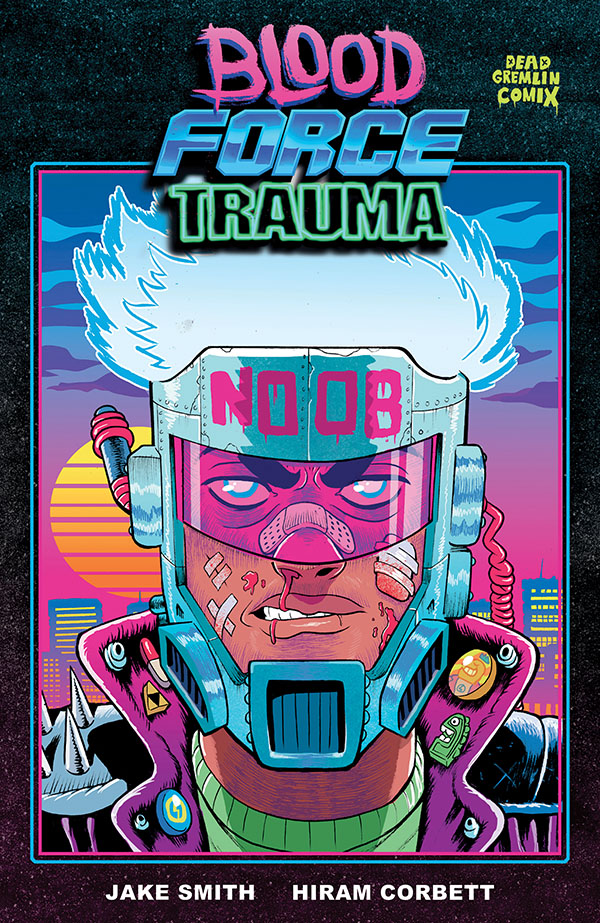 Witness a battle for the ages in this graphic novel by Jake Smith and Hiram Corbett
MILWAUKIE, Ore., (December 6th, 2022)—Dark Horse Books is proud to present Blood Force Trauma. This action pack kickstarter series will be collected under one trade paperback graphic novel collection. It is co-written by Jake Smith (Into Radness) and Hiram Corbett, with Smith providing art and colors as well.
BLOOD FORCE TRAUMA!!
It's America's pastime of the future! Brutal hand-to-hand combat. Two fighters enter, one walks out. The other? Gets scraped off the arena floor! Full of laser skull guys, kung fu masters, and mutant shark dudes from another dimension! It's somewhere a normal kid like Zap Daniels just doesn't belong. Too bad he's the new world champ!
The Blood Force Trauma trade paperback will be available in comic shops August 16, 2023 and bookstores August 29, 2023. It is available for pre-order now on Amazon, Barnes and Noble and your local comic book shop and will retail for $25.99.
About Author