Dark Horse and Wonderstorm to Give Fans a Behind-the-Scenes Look at Netflix's Hit Show with "The Art of The Dragon Prince"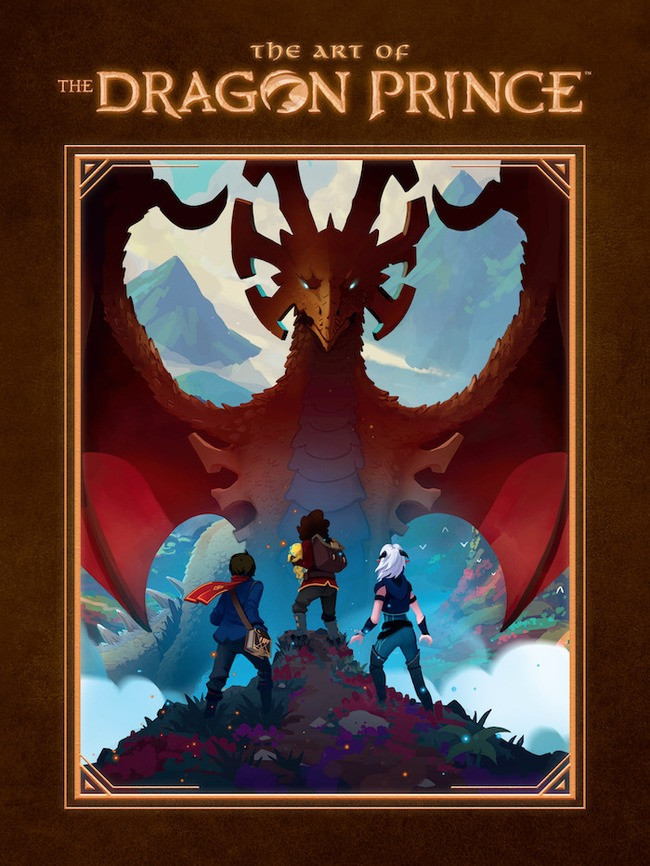 MILWAUKIE, Ore. (September 30, 2019) – Dark Horse and Wonderstorm are partnering to reveal the world behind Netflix's hit animated series The Dragon Prince with The Art of The Dragon Prince, a hardcover art book to be released next summer. Assembled in consultation with co-creators Aaron Ehasz and Justin Richmond and executive producer Justin Santistevan, The Art of The Dragon Prince is the ultimate window into the work behind the beloved show!
"Aaron and I are excited to announce Wonderstorm's partnership with Dark Horse," said Justin Richmond, Wonderstorm founder and co-creator of The Dragon Prince. "As a longtime fan, I have wanted to work with Dark Horse for years, and I can't think of a better partner to help us bring the world of The Dragon Prince to life in new ways that our fans are going to love. I can't wait for people to see what we are working on together!"
The Dragon Prince has enchanted and enthralled viewers since its initial release in September of 2018. Now, for the first time ever, dive into the world behind its creation with this all-new hardcover collection! Never-before-seen concept sketches, preliminary designs, and first impressions from the first three seasons of the animated Netflix series expand over nearly 200 pages of content, from storyboards and environments to the characters and creatures that fans across the world have come to love.
The Art of The Dragon Prince goes on sale July 7, 2020
About Author