Peter Milligan and Jesús Hervas Imagine a Devastating Future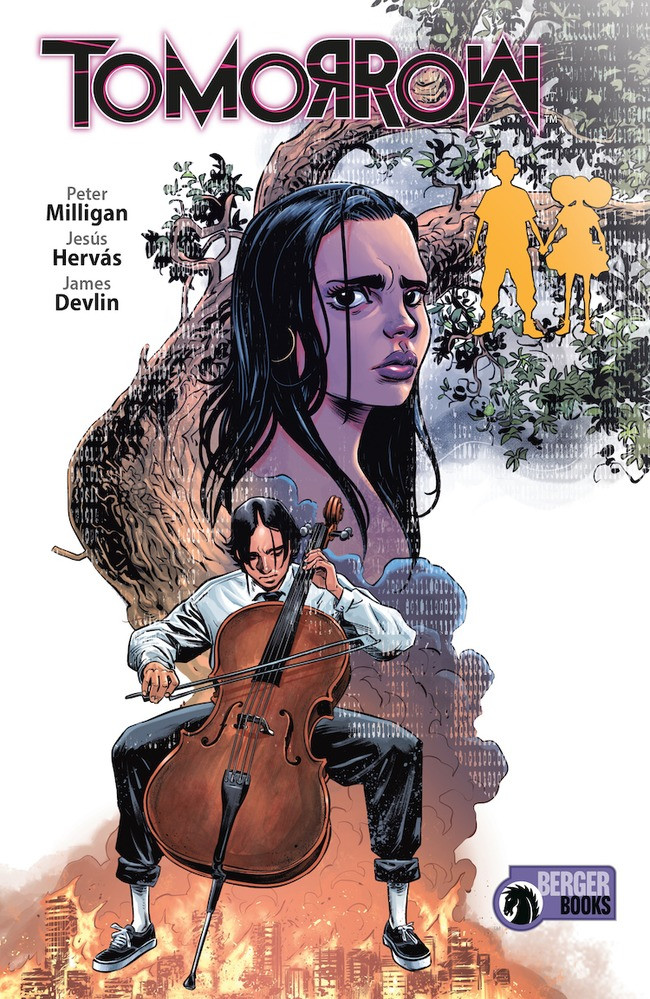 MILWAUKIE, Ore. (October 5, 2019) –Berger Books is excited to announce a shocking new story for 2020, Tomorrow– a five-issue comic series by critically acclaimed and legendary writer Peter Milligan, breakout artist Jesús Hervas, and dynamic colorist James Devlin.
When a Russian computer virus jumps the species barrier and wipes out most of the adult population, the world falls precariously into the hands of the next generation.
In the wake of the devastation, musical prodigy Oscar Fuentes is separated from his twin sister Cira. Without the support of each other and stranded on opposite sides of the country, they're swept into rapidly-evolving networks of gangs. Can Oscar find his way back to Cira… or will they be lost to each other forever, in a dangerous makeshift civilization that is mercilessly replacing the past?
"It's so great to be working with Peter Milligan again! He's simply one of the best, and his new thriller Tomorrow shows why he continues to be one of comics' most original, provocative, and passionate writers," said Karen Berger. "Jesús Hervas's illustrative and expressive art is perfect for this frightening tale that could very well be our future."
Groundbreaking and prolific writer Peter Milligan is best known for his work on Vertigo's Shade the Changing Man and Enigma, Marvel's X-Statix, the anarchistic British titles Skin, Strange Days and Paradax. His more recent work includes the critical hit Britannia, about an ancient Roman detective for Valiant, a retelling of the Mummy for Hammer/Titan, as well as the surreal Kid Lobotomy for IDW.
Jesús Hervas has worked on Penny Dreadful, The Empty Man, Sons of Anarchy, Hellraiser, and Lucas Standing.
The first issue of Tomorrow goes on sale February 26, 2020
About Author