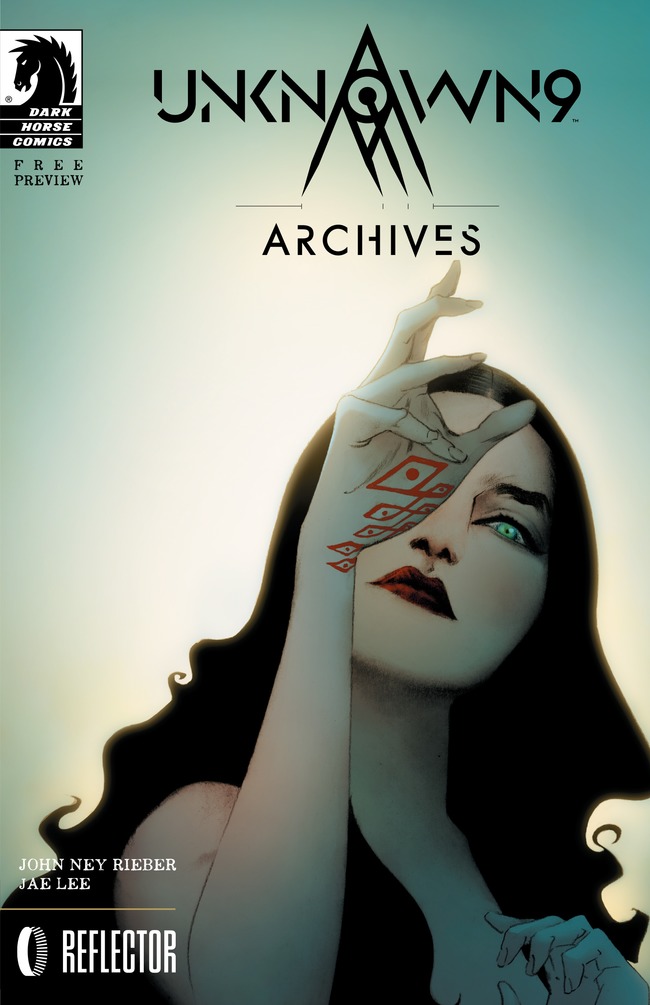 MILWAUKIE, Ore., (September 27, 2018)—Following the announcement of Reflector Entertainment's first ambitious transmedia property Unknown 9, Dark Horse Comics is proud to announce a partnership with Reflector to publish a line of Unknown 9 comics starting this fall.

In Unknown 9 Archives, writer John Ney Rieber (The Books of Magic, Captain America, G.I. Joe) and acclaimed artist Jae Lee (Inhumans, Before Watchmen, The Dark Tower) explore history to shed light on events that changed the course of humanity forever. Follow Kieran, a reckless young merchant whose encounter with a mysterious woman opens his eyes to his family's centuries-old involvement with a secret network of traders and explorers dedicated to the discovery of ancient hidden knowledge.
A free preview for
 Unknown 9
Archives
 will be released next week, on October 3, 2018, on
Dark Horse
Digit
al
, Comixology, iTunes, and Google Books
. 
Fans attending New York Comic Con will have the chance to pick up the preview at the Dark Horse Comics booth (#1636). Artist Jae Lee is also signing in the Dark Horse Comics booth on Saturday, October 6 from 5:30-6:30 PM. The first complete issue is expected to hit in Spring 2019.

Unknown 9 is an occult conspiracy thriller focused on the Leap Year Society, a secretive organization aiming to uncover the keys to mankind's greatest mysteries.  As the world of Unknown 9 expands, fans will be able to experience stories told across a variety of platforms and points of entry, and the interwoven narratives will be shaped by their participation. It is the ambitious first universe launched by Reflector Entertainment, a venture led by Alex Amancio (Assassin's Creed) in partnership with Guy Laliberté (Cirque du Soleil).
About Author