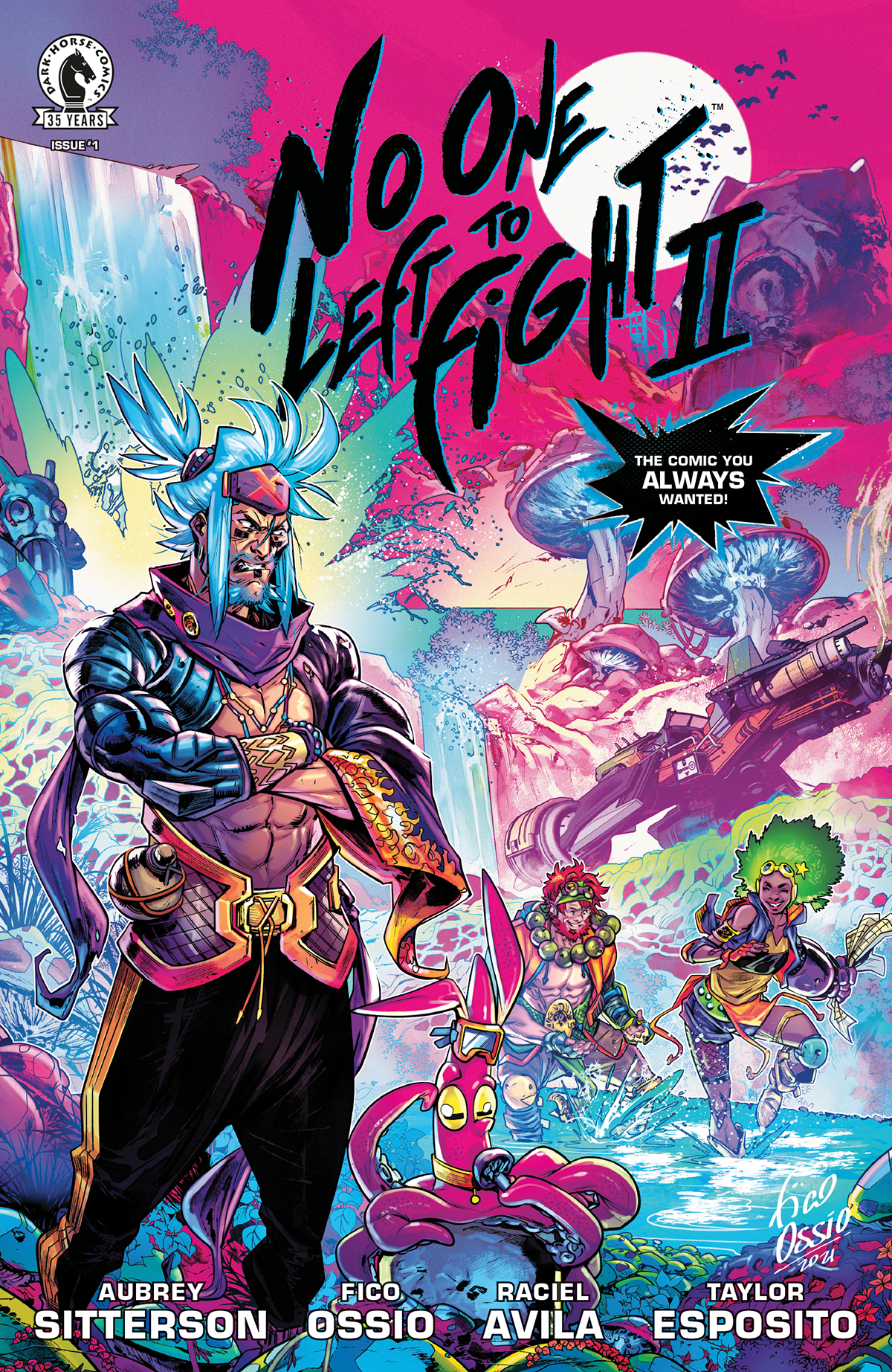 Cover A by Fico Ossio
Pick Up at the Cliffhanger Where the High Octane Action Series Left Off
MILWAUKIE, Ore., (July 19, 2021)—The Comic You Always Wanted is BACK, from creators Aubrey Sitterson (The Worst Dudes, Savage Hearts) and Fico Ossio (Mister Miracle, Spider-Man) with additional colors by Racial Avila and letters by Taylor Esposito (The Black Ghost, Batman) in No One Left To Fight II!   
This series picks up where the smash-hit, critically acclaimed first No One Left To Fight series left off—with the world's greatest fighter struggling to find his place after all his battles have been won and while there's still time left. This series features standard and variant covers by Fico Ossio, which combine into an all-new interlocking image!
Inspired by classic fight manga, No One Left To Fight is perfect for fans of Dragon Ball, Naruto, and One Punch Man.
No One Left To Fight II #1 (of five) will be in comic shops October 13, 2021. It is available for pre-order at your local comic shop and bookstore.
Praise for No One Left To Fight:
"The earth-shattering fights might be what you're here for, but our guess is that you'll get much more than that out of No One Left to Fight."–Comicbook.com
"A loving tribute to the Dragons Ball and Street Fighters of days past, with colorful art and a joyously explosive story. This is really good, y'all."–Major Spoilers
"There are countless stories about the glory days of heroes but rarely do we get glimpses of what happens after everything is done. […] this struggle about what to do after fulfilling a major purpose in life is an intriguing theme."–But Why Tho?
"No One Left To Fight is high-powered and fraught with delicately complex characters, truly the comic we always wanted."–Multiversity Comics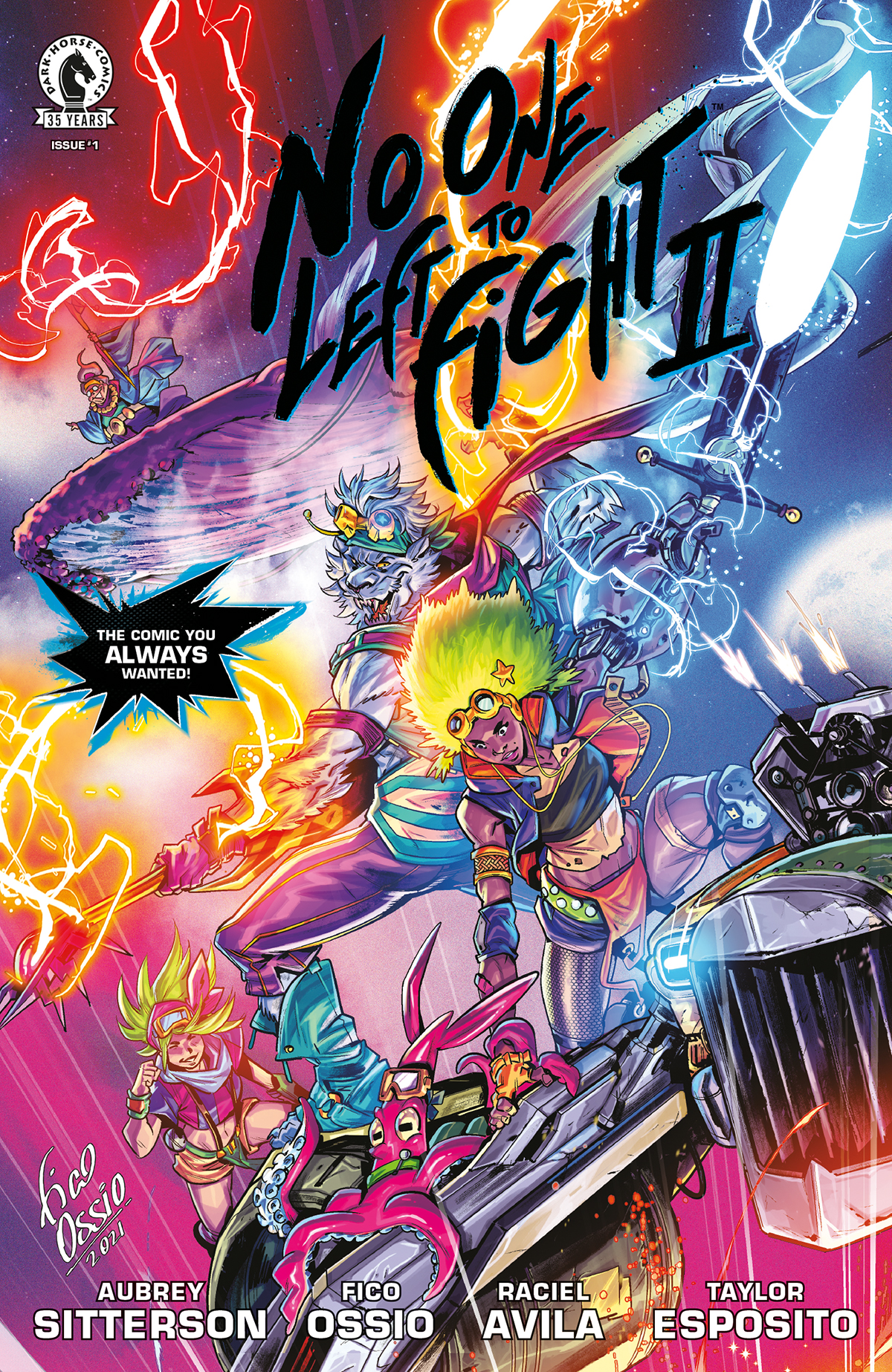 Cover B by Fico Ossio
About Author