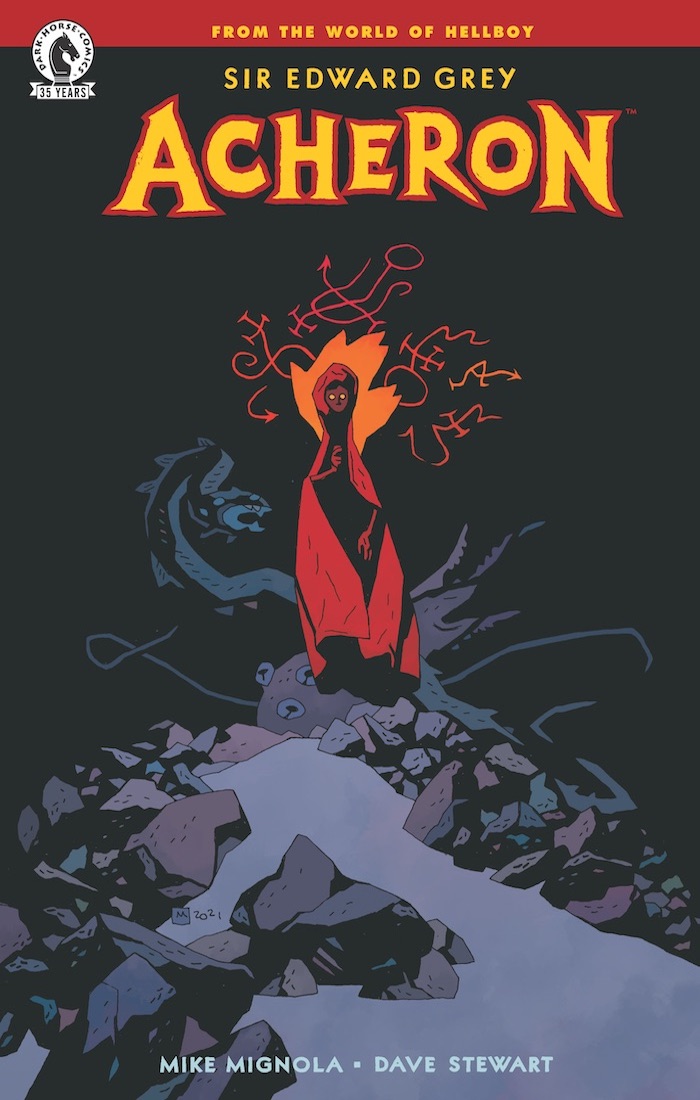 Dark Horse Comics to Publish Sir Edward Grey: Acheron, 
The Next Chapter in the Hellboy Universe
MILWAUKIE, Ore., (September 13, 2021)—For the first time in five years, legendary Hellboy creator Mike Mignola is both writing and illustrating a full-length comic book, one which provides the next chapter in the fabled Hellboy Universe. Titled Sir Edward Grey: Acheron, the one-shot story is set following the events of B.P.R.D.: The Devil You Know, in which the Bureau for Paranormal Research and Defense managed to fight off the monsters on Earth long enough for humanity to barely escape underground. The story is Mignola's first full-length comic book since Dark Horse Comics published Hellboy in Hell in 2016. Here he reunites with award-winning colorist Dave Stewart, as well as letterer and longtime collaborator Clem Robins. Dark Horse Comics will publish Sir Edward Grey: Acheron this winter, featuring a main cover by Mignola and Stewart and a variant cover by acclaimed artist Ben Stenbeck.
"Even after Hellboy was finished with Hell, I knew I wasn't. I'd relocated two of my favorite characters there—Edward Grey and Koshchei the Deathless," said Mignola. "I figured the two of them were bound to run into each other (and they will), but first I had an unfinished bit of business for Ed to take care of on his own. It was a real pleasure to dive back into that world, and I look forward to getting back there again before too long."
"We've followed Ed Grey from his first appearance in Hellboy: Wake the Devil, through his time as the queen's occult investigator in the Witchfinder series, to Hellboy in Hell, and we last saw Ed Grey in B.P.R.D.: The Devil You Know, guiding Hellboy into his final stand at the end of the world," said editor Katii O'Brien. "But Ed's story still isn't over, and he is the only one who can confront what awaits in Hell."
Sir Edward Grey: Acheron will be published by Dark Horse Comics on December 1, 2021.
About Author