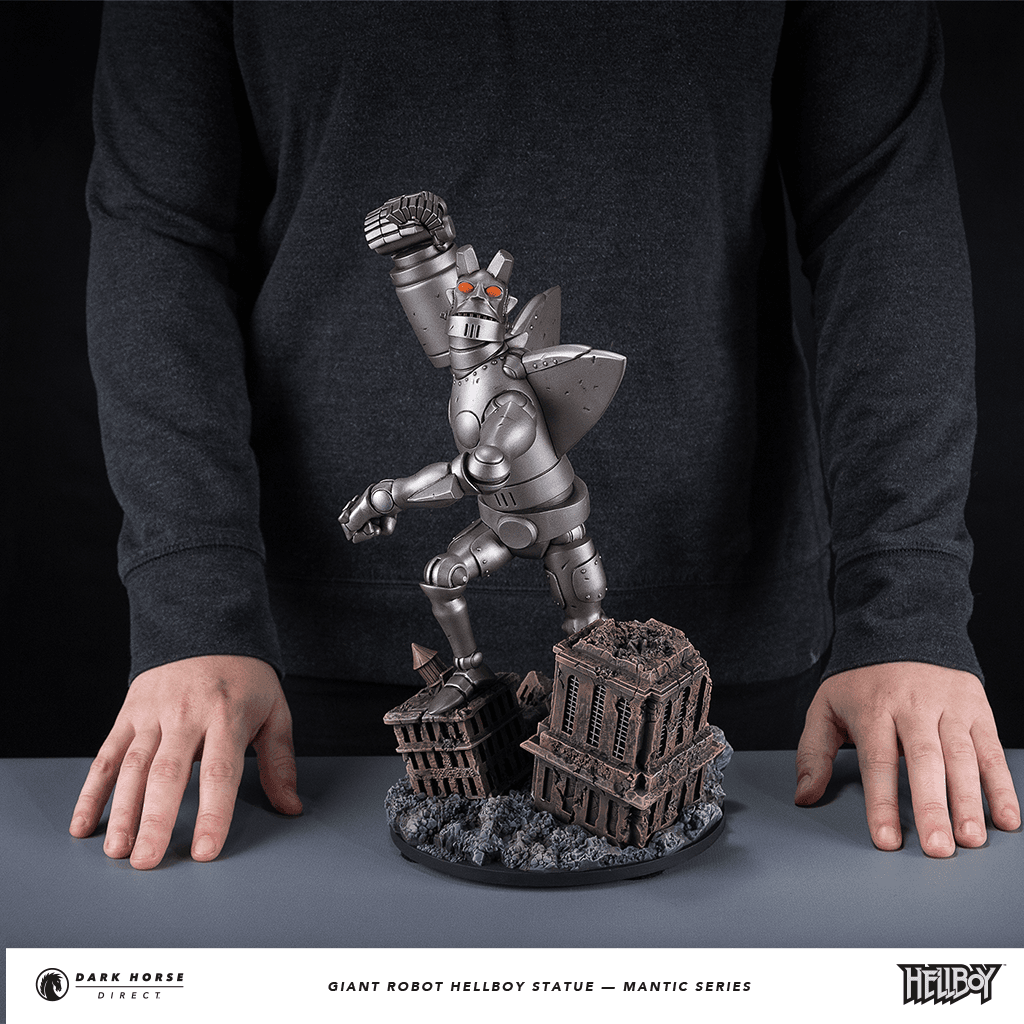 MILWAUKIE, Ore., (January 25, 2021)—Legendary HELLBOY creator Mike Mignola and Dark Horse Direct are announcing an all-new limited edition statue of Giant Robot Hellboy. Statues are limited in quantity to just 500 and available now for pre-order.
●      Giant Robot Hellboy – Mantic Series
Price: $179.99
This exclusive statue was meticulously sculpted by the creative team at Mantic Games and painted as if to look like the day it was built. Wielding his massive mechanical Right Hand of Doom, Giant Robot Hellboy stands approximately 12" inches tall on a demolished city base approximately 9" inches wide.
"In June of 2020, when Mantic was getting ready to announce their playable miniature of Giant Robot Hellboy, they asked me about the character's origins," said Mignola. "I hadn't really considered his back story when I first designed the character, but it got me thinking. What if Giant Robot Hellboy had been built by a secret group of Japanese scientists and abandoned in the 1950's? What if he was discovered in a cave in Japan in 1972, then turned over to the American government? And what if a retired carnival hypnotist was able to transfer Hellboy's mind into this Robot when there was an emergency situation that called for it? Stories have a way of evolving over time and if I were to ever create a comic about Giant Robot Hellboy — and I just might — the story may turn into something else entirely. But there was a germ of an idea there and the character's certainly a lot of fun to draw."
Giant Robot Hellboy– Mantic Series is available for pre-order.
The statues are available for pre-order for $179.99 and are expected to ship late next fall. Each statue comes with a certificate of authenticity.  For more information about the Hellboy universe, follow Dark Horse Comics on Twitter, Facebook and Instagram.
About Author