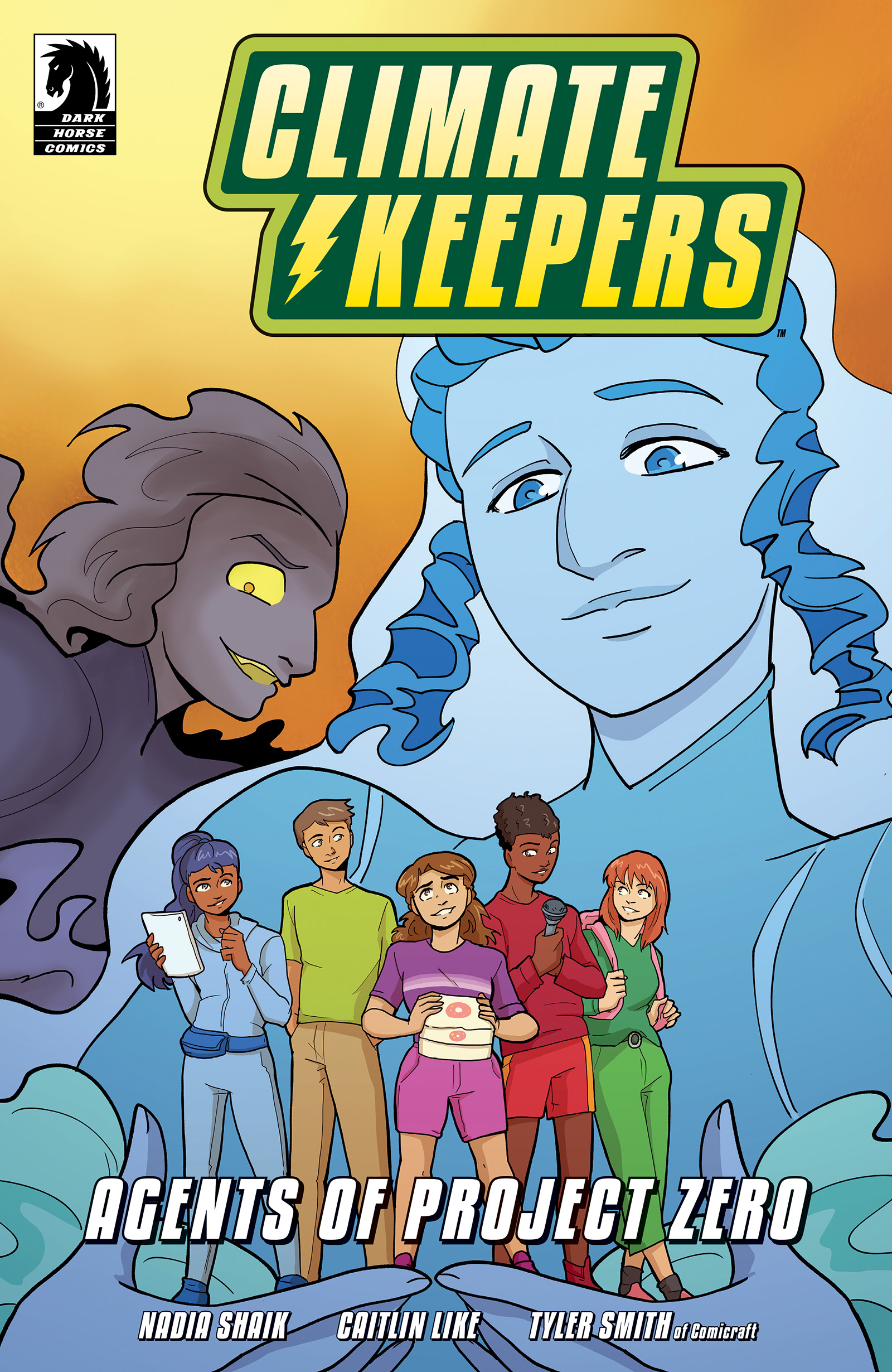 A new educational comic from Dark Horse and Portland General Electric
MILWAUKIE, Ore., (December 19, 2022)—In partnership with Portland General Electric, Dark Horse Comics is proud to present Climate Keepers: Agents of Project Zero, a new collaborative comic project designed to educate the community about fighting greenhouse gasses and protecting the environment. The comic is written by Nadia Shaik, illustrated and colored by Caitlin Like, and lettered by Comicraft's Tyler Smith.
Meet the Climate Keepers, a crew of young climate heroes who learn about environmental threats to their community and fight pollution together. This educational comic book is designed to help young people better understand the effects of climate change and explore ways to make a positive impact.
Developed by Portland General Electric, an energy company based in Portland, Oregon, in partnership with local publisher Dark Horse Comics, this educational resource aims to empower the next generation of climate scientists, innovators and clean energy leaders. This comic is intended for all readers ages 8 and up.
"Everyone has a role to play as we transition to cleaner energy," said Melissa Dubois, director of PGE's climate education program, Project Zero. "This comic book helps the youngest climate leaders in our community begin to think about how they can make a difference too."
"With a future necessitating a reliance on cleaner and efficient energy use," said Dark Horse Editor Brett Israel, "working on a comic like this to set a roadmap for a younger generation has been a real treat. I'm proud that Dark Horse was able to contribute on this book!"
Climate Keepers is free to read online now in English or Spanish at the PGE Climate Keepers website, as well as all available digital comic platforms, including Dark Horse Digital, Comixology, Google Books, and more. Free downloadable Teacher's Guides for various grade levels is also available online, filled with a wide range of standards-based lessons and engaging student activities.
About Author