NEW COMICS 4 THIS WEEK (07/08/20)
*All comics will be rated on a scale from 1 to 10*
Adventureman # 2

Batman # 94

Batman: The Adventures Continue # 2

The Batman Adventures # 2

Batman & The Outsiders # 14

Detective Comics # 1023

The Flash # 767

Ghost Rider # 7

Harley Quinn # 74

Hawkman # 25

Justice League # 49

Sabrina The Teenage Witch: Something Wicked # 2

X-Men: God Loves, Man Kills: Extended Cut # 1 (of 2)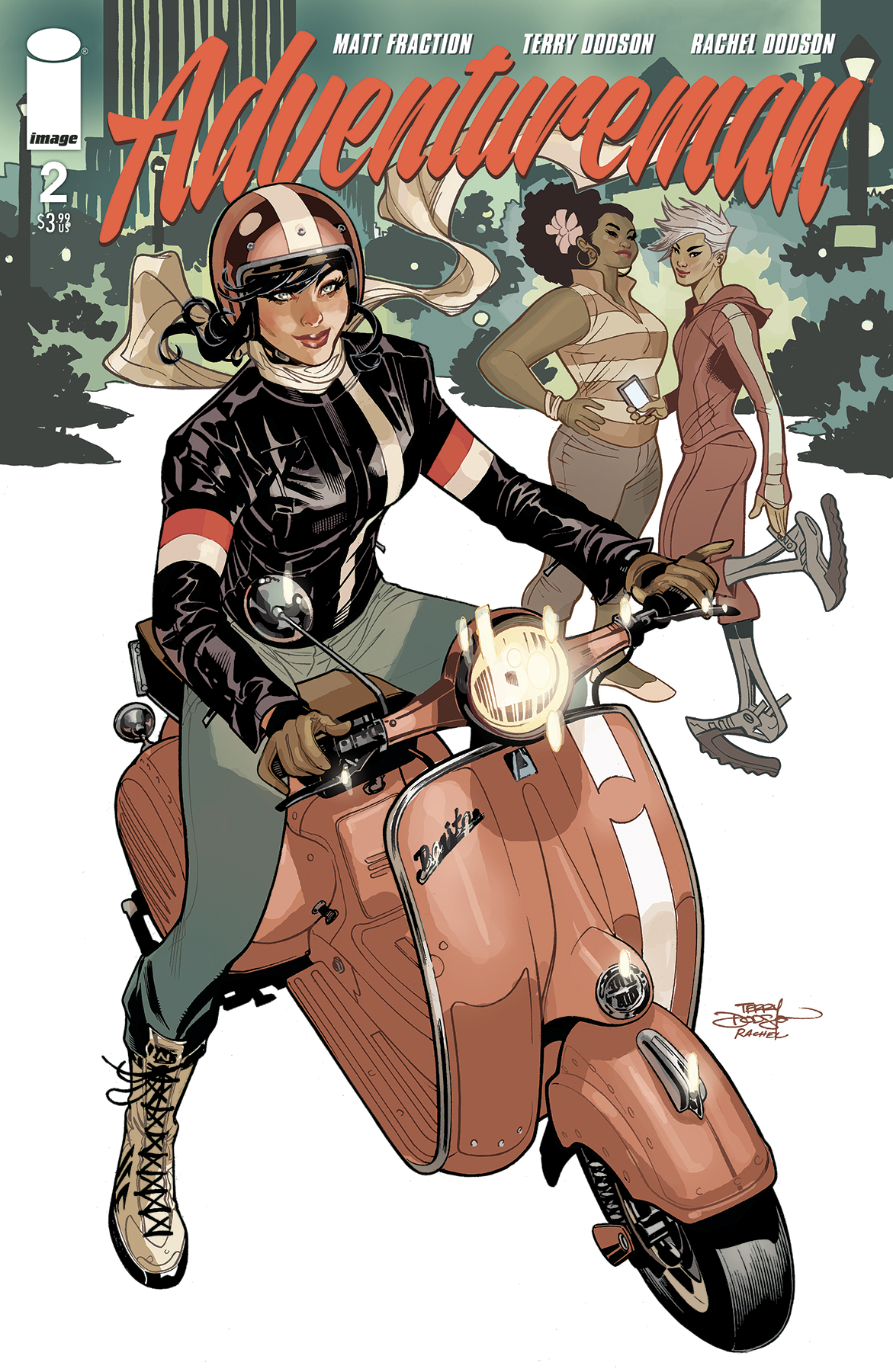 Adventureman # 2- This title is an absoutle winner! I enjoyed how Claire Connell is finding out the true legacy of Adventureman himself and for me, after reading the second issue I liked how the plot moved forward thanks to Claire trying to uncover the truth of a hero that her and her son have read about in hardcover novels (Seems Adventureman had a lot of books based on his exploits); And I also got a kick out of the fact that this issue had a very quirky "Amazing Stories" feel to it (Which in turn give this series its charm factor) so with Matt Fraction's script and Terry and Rachel Dodson's art hitting full steam, Image has another hit on their hands.
Batman # 94- WOW!!…………..Just………….WOW!!! "Joker War" hasn't even started and already James Tynion IV has began shaking things up. This is definitely going down as the ultimate Batman/Joker battle and from reading this issue, the hits just kept coming and coming (**NO SPOILERS**) so part one of "Joker War" will be interesting to read after the events in this issue.
The Batman Adventures # 2- Liked the introduction of Deathstroke into the Batman Animated Universe as well as his interactions with Batgirl and Robin and what was so cool about this issue was how Deathstroke tries his best to influence Batgirl and Robin (Particually Robin) into his way to fighting crime, so to speak! It's going to be great to see how this issue's cliffhanger gets resolved but I love how this series is kicking it out of the park all while paying homage to the animated series.
X-Men: God Loves, Man Kills: Extended Cut # 1 (of 2)- Okay I have a confession to make….and that is that I never read this story before, even thought I got into X-Men via the 90s cartoon and this story was the basis for "X-Men 2" I really got a joy from reading such a great X-Men story, and with a new framing sequence in place, it shows that both Chris Claremont and Brent Anderson are indeed masters of their respective crafts and I'm super stoked to read the second half of this masterpiece.
Welp, that's it for me this week. I'll be back next Wednesday and I'll do another installment of "Review Corner" next Tuesday so thanks for sticking around and I'll see you all next time.
About Author