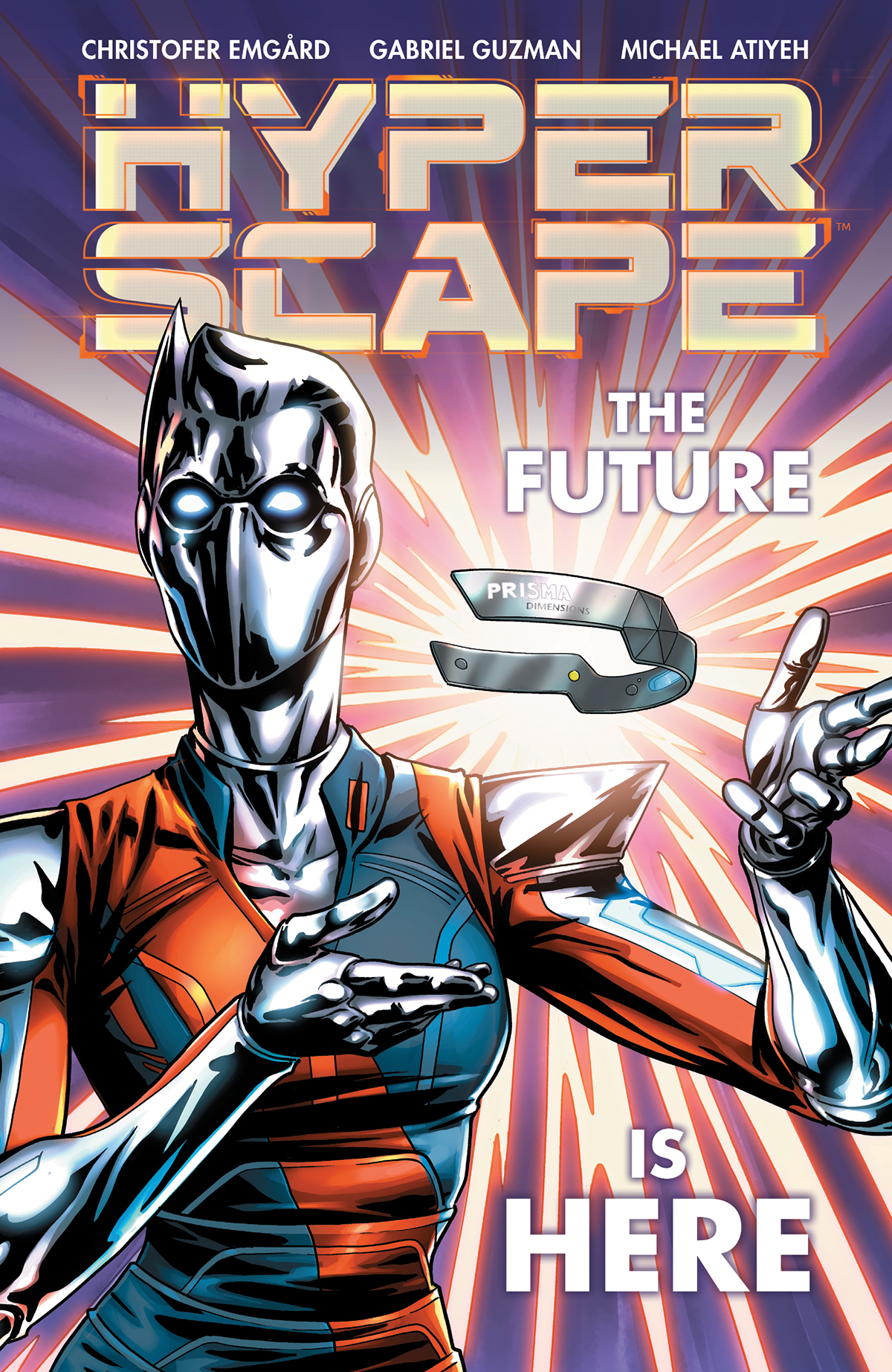 Dive Deeper into Ubisoft's Hyper Scape with New Comics Collection
MILWAUKIE, Ore., (April 23, 2021)—Dark Horse Books, working closely with Ubisoft®, expands the innovative battle royale game, Hyper Scape®, in this story written by Christofer Emgård (Tom Clancy's® The Division: Extremis Malis, The Dark) with art by Gabriel Guzman (Mass Effect: Discovery, Starcraft: Scavengers) and colors by Michael Atiyeh (Assassin's Creed®: Song of Glory, The Orville) now collected in full in paperback format!      
Hyper Scape collects a series of six two-part digital comics and covers created in close collaboration with Ubisoft. Digital single issue comics of this series are already available through Dark Horse's digital comics platforms and the Hyperscape official site, with more currently in production and slated for release in the future.
The year is 2054. The world has turned darker over the last three decades, making for a hard day-to-day existence. People have found solace in the HYPER SCAPE—a virtual landscape run by the world's most powerful megacorp, Prisma Dimensions, where recreation, entertainment, and social gatherings are accessed in the blink of an eye. An upgrade to the system is about to be unveiled, revolutionizing the experience . . . but an early rollout could have fatal results. When faced with glitches in the system, suspicious behavior of Prisma staff, and a mysterious death that reeks of a cover up, HYPER SCAPE players who seek the truth will have to search for it within the virtual simulation.
Hyper Scape is available in paperback everywhere books are sold starting January 18, 2022. It is available for pre-order on Amazon, Barnes & Noble, and at your local comic shop and bookstore. Hyper Scape TPB will retail for $19.99.
About Author