The First Half of the Highly Acclaimed, Eisner-Nominated Horror Fantasy Tale, Collected in a Value-Priced Omnibus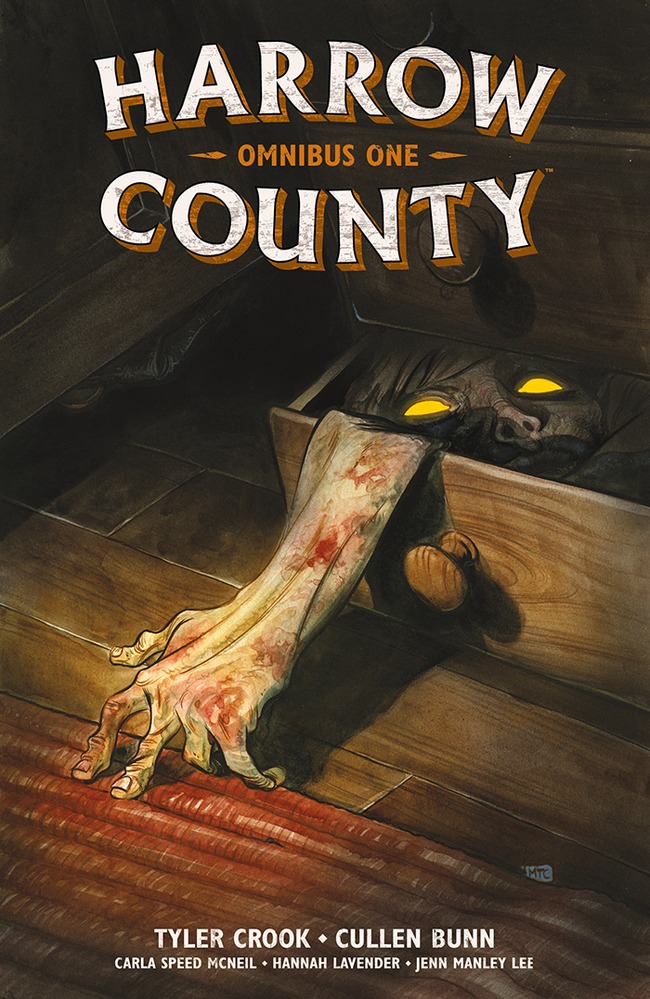 MILWAUKIE, Ore., (January 22, 2020)—Cullen Bunn and Tyler Crook's award-winning horror series, Harrow County, gets collected as Harrow County Omnibus Vol.1! This 368-page paperback omnibus collects Harrow County issues #1-#16.
Emmy always knew that the woods surrounding her home crawled with ghosts and monsters. But on the eve of her eighteenth birthday, she learns that she is connected to these creatures—and to the land itself—in a way she never imagined.
Harrow County Omnibus Vo.l 1 will be in comic shops on July 29, 2020 and in bookstores on August 11, 2020. It is available for pre-order on Amazon, Barnes & Noble, and at your local comic shop. Harrow County Omnibus Vol. 1 will retail for $29.99.
Praise for Harrow County:
"Harrow County is friggin' scary. It's a story that seeps into your very being, bringing the type of fear and tension that movies need jump scares and pumping soundtracks to come close to pulling off."–Horror DNA
"A rare thing—both wonderfully charming and genuinely disturbing."–Mike Mignola
"Disturbing and genuinely brilliant at its core."–Jeff Lemire
"Deftly written, beautifully drawn, thoughtfully imagined—Harrow County already feels like a classic."–Michael Chabon
About Author