Only 50 of these Commemorative coins will be created to celebrate the 23 years of Tarot, Witch of the Black Rose!
Made of Bright Shiny Gold metal, heavy in the hand, with a 3D image of Tarot on the Heads and Tails, Jim Balent's
BroadSword Logo and mention of the 23 Magickal Years of our beloved Witch!
Claim your Tarot 2023 Coin Here!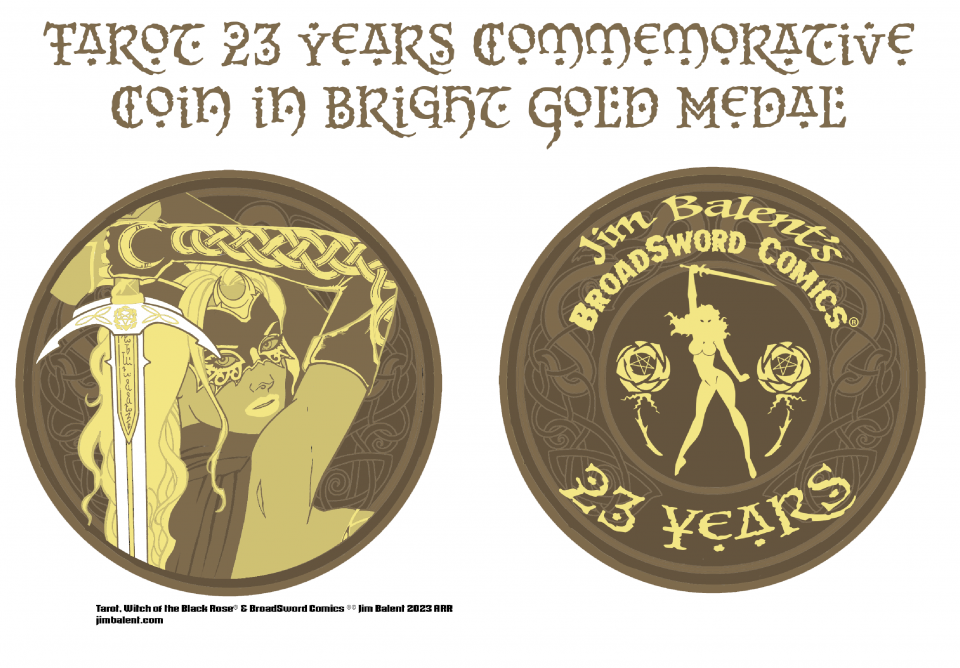 Only 50 of these celebratory Coins will be created!
This is a PreOrder, Coin projected to arrive in the Studio in May 2023.
About Author