"The Art of Concrete Genie" Arrives December 2019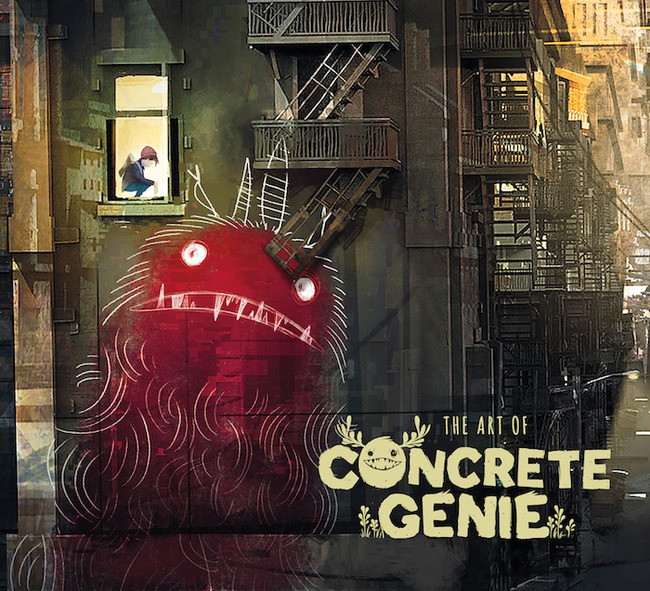 MILWAUKIE, Ore. (August 14, 2019)—Dark Horse Books and Pixelopus are delighted to present The Art of Concrete Genie: an art book full of heartwarming, magnificent illustrations fans of Ash and his wildly varied 'living paint' creations within Concrete Genie will adore.
Walk among the mysterious streets of Denska and collect the real pages of artwork behind Pixelopus' endearing video game Concrete Genie, available exclusively on PlayStation 4! The Art of Concrete Genie studies the power of self-expression, creativity, and the philosophy at the game's core: the belief that anyone can be an artist.
In The Art of Concrete Genie you can explore the characters, monsters, and lore of Denska to uncover the secrets behind Pixelopus' 'living paint' mechanics that allow the walls of Denska to come alive with player creations. Experience a special, behind the scenes look at the development of Concrete Genie from the small and passionate team that brought it to life in 160 pages of full color.
The Art of Concrete Genie goes on sale December 10, 2019, and is available for pre-order now through Amazon, Barnes & Noble and at your local comic shop for $29.99
Concrete Genie will be available exclusively on PlayStation 4 on October 8, 2019. In Concrete Genie, players will follow the heartwarming journey of a bullied teen named Ash, who must harness the magical abilities of his paintbrush to eliminate the Darkness consuming his hometown of Denska, while overcoming personal challenges along the way.
About Author