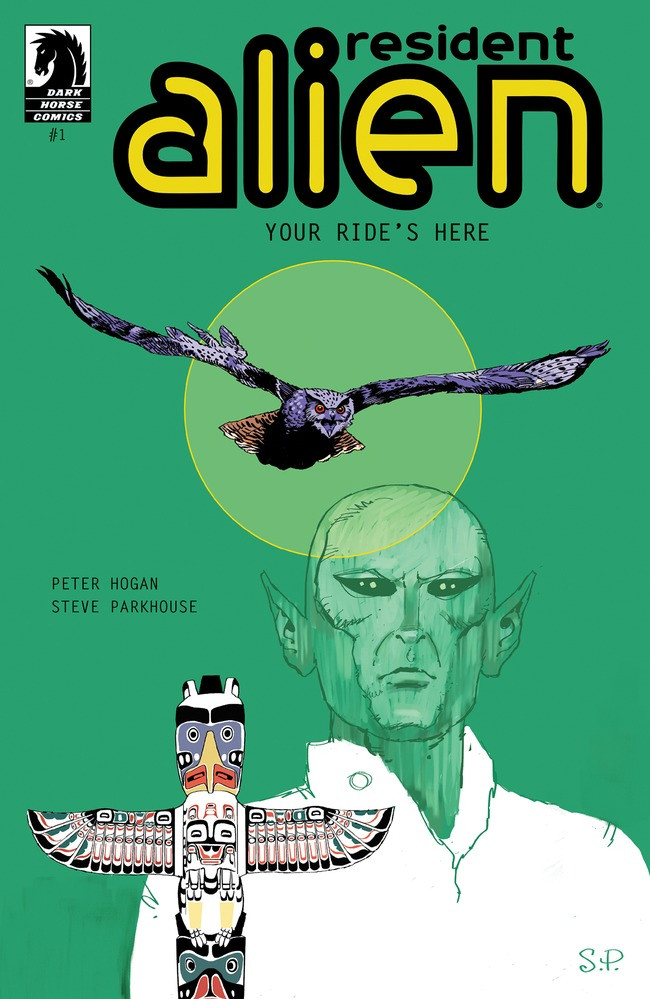 As His SYFY Television Series Nears, it's Time to get Acquainted with Resident Alien Dr. Harry
MILWAUKIE, Ore., (August 19, 2020)—With the upcoming SYFY show starring Alan Tudyk due to hit the small screen, now is the perfect time to discover Peter Hogan and Steve Parkhouse's classic sci-fi series, Resident Alien! And starting this fall, Resident Alien is coming back with a brand-new miniseries in Resident Alien: Your Ride's Here, written by Peter Hogan and illustrated by Steve Parkhouse.
Harry's learned a lot about himself and the possibility that other aliens have been stranded on Earth, too. He needs to figure out what to do with Honey, the only resident in Patience, USA, who sees him in his true alien form, as well as deal with his feelings toward Asta, his best friend. Harry's been stranded in a small town pretending to be a human doctor for so long, loneliness is bound to creep in.
"I'm so happy to be working on this final volume before our babies fly the nest and make their way in the big world of television. I'll miss them all, except maybe Delbert. You'll find revelations and surprises in this volume that even I wasn't expecting. And make sure you catch the show…it's gonna be a doozy!"–Steve Parkhouse
"I don't want to spoil any surprises, but I think you're in for quite a ride with this one. Hang on tight, and enjoy it!"–Peter Hogan
Resident Alien: Your Ride's Here #1 (of six) will be in comic shops on November 11, 2020 and is available for pre-order at your local comic shop.
About Author