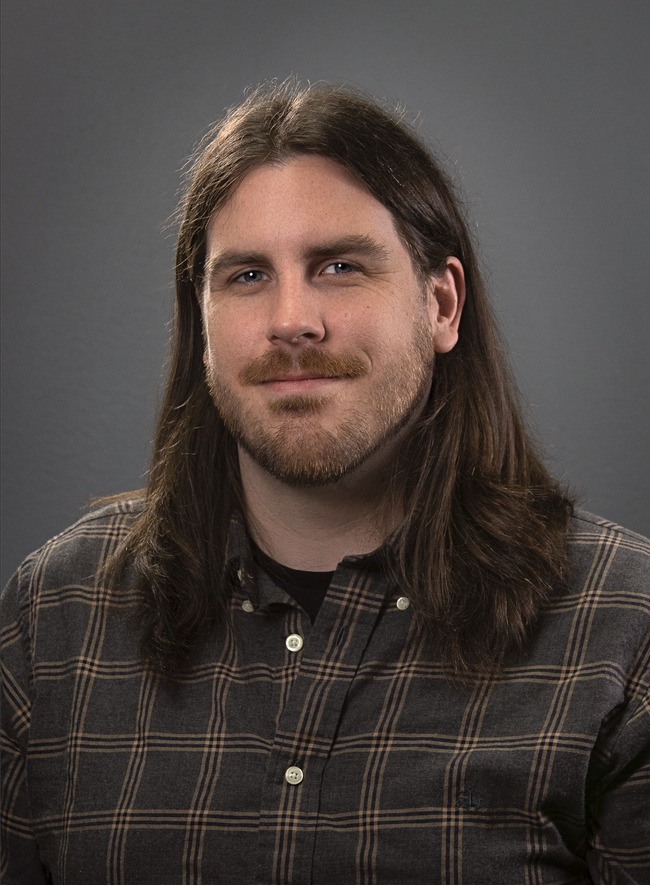 MILWAUKIE, Ore., (January 15, 2019)—Brice joined Dark Horse in 2013. Previously the senior trade sales manager, he administers the day-to-day relationship between Dark Horse's trade sales team and the company's distributor, Penguin Random House Publisher Services. Among other duties, he is responsible for providing accurate schedules, metadata, and sales and marketing deliverables to PRHPS, and is a vital member of the sales team representing Dark Horse to the book trade. He will maintain these responsibilities in his new position while taking a lead role in many new initiatives aimed at maximizing sales and expanding Dark Horse's presence in the market.
"In the five years I've known Sean, I've been impressed by the growth of his knowledge and skills, and the critical thinking he applies to everything he does. He's a problem-solver and has great out-of-the-box ideas, but also possesses good instincts about what is worth putting effort into, as well as a strong understanding of the importance of nailing the fundamentals," said Mark Bernardi, Dark Horse vice president of book trade and digital sales.
Before his employment at Dark Horse, Brice worked in data analytics and market research. "I have always been fascinated by trends and how to use data to reach the right audience. As we see a boom in the number of books printed each year, it becomes increasingly important to use data to help differentiate titles and make them stand out in the crowd," said Brice.
"It doesn't matter what book or property, people have poured their heart and souls into creating this content. I find it to be our job to ensure that creative effort is recognized by making fans aware of the content and making it easily accessible to read and enjoy. At Dark Horse, we realize data plays a big role in not only helping us as a company, but helping creators reach fans, and helping fans get the content they want which is our ultimate goal."
Sean graduated from The University of Oregon with a bachelor's degree in business and marketing. He is an avid fan of pop culture and enjoys fishing and the outdoors in his free time.
About Author