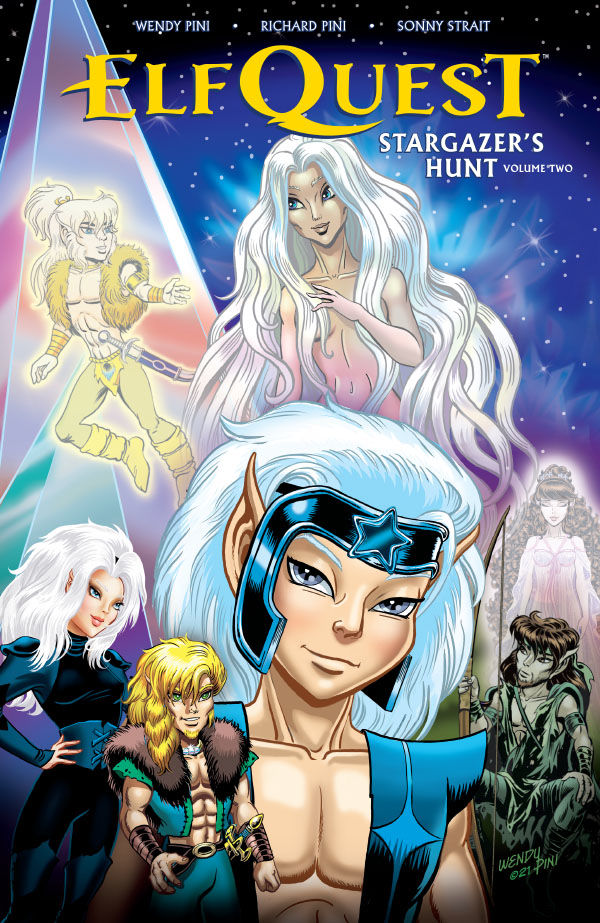 Join ElfQuest Creators Wendy and Richard Pini on July 7, 2022 for a Live Virtual Panel
MILWAUKIE, Ore., (July 1, 2022)— The latest tale in the ongoing epic saga of ElfQuest has arrived! In celebration of the release of ElfQuest: Stargazer's Hunt Volume 2, newly available at comic shops and bookstores, Dark Horse Comics is pleased to welcome creators Wendy and Richard Pini to a live streamed discussion about the comics, led by David Mizejewski, host of The ElfQuest Show podcast. The livestream will take place on Thursday, July 7, 2022 at 1 pm Pacific/4 pm Eastern. Viewers can tune in live on Dark Horse Comics Twitch and YouTube channels, and are encouraged to ask questions in the chat for live Q&A during the stream.
If you can't catch the stream live, the recording will be available afterwards to watch on demand.