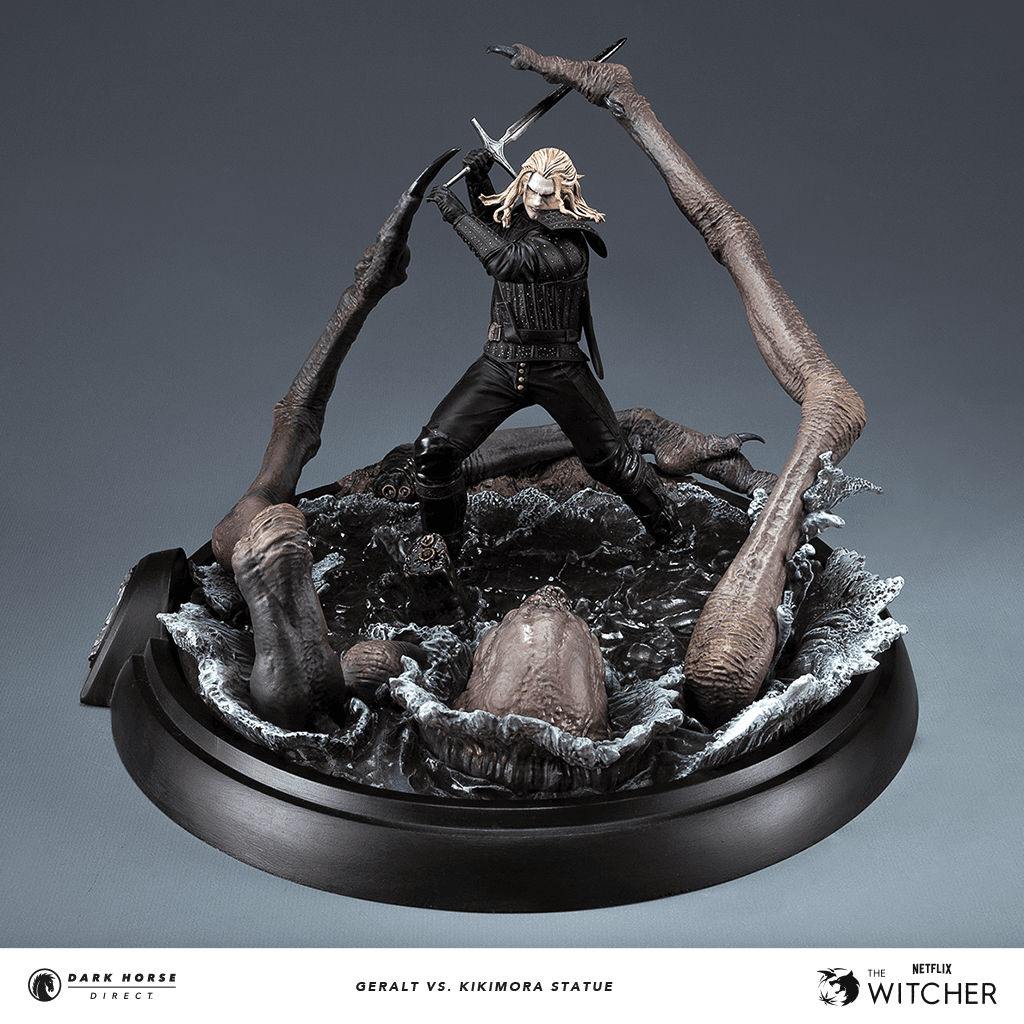 MILWAUKIE, Ore., (December 17, 2021)—Dark Horse Direct and Netflix have teamed up and are proud to present The Witcher: Geralt vs. Kikimora Statue!
Relive the iconic moments of the opening scene from the Netflix Original Series The Witcher as Geralt and the kikimora burst from the bog in a tangle of swords and limbs. Reaching 8.5 inches tall and 14 inches long, sinew and viscera abound as you immerse yourself in the intricate details of this incredible collectible.
Expertly crafted by Gentle Giant Studios, the statue comes complete with a hand-numbered base, certificate of authenticity, and will be limited to just 750 units. This intricately designed statue is priced at $299.99 and set to ship to customers sometime between August to November 2022.
Pre-order to collect on this bounty today on Direct.Darkhorse.com before it's too late!