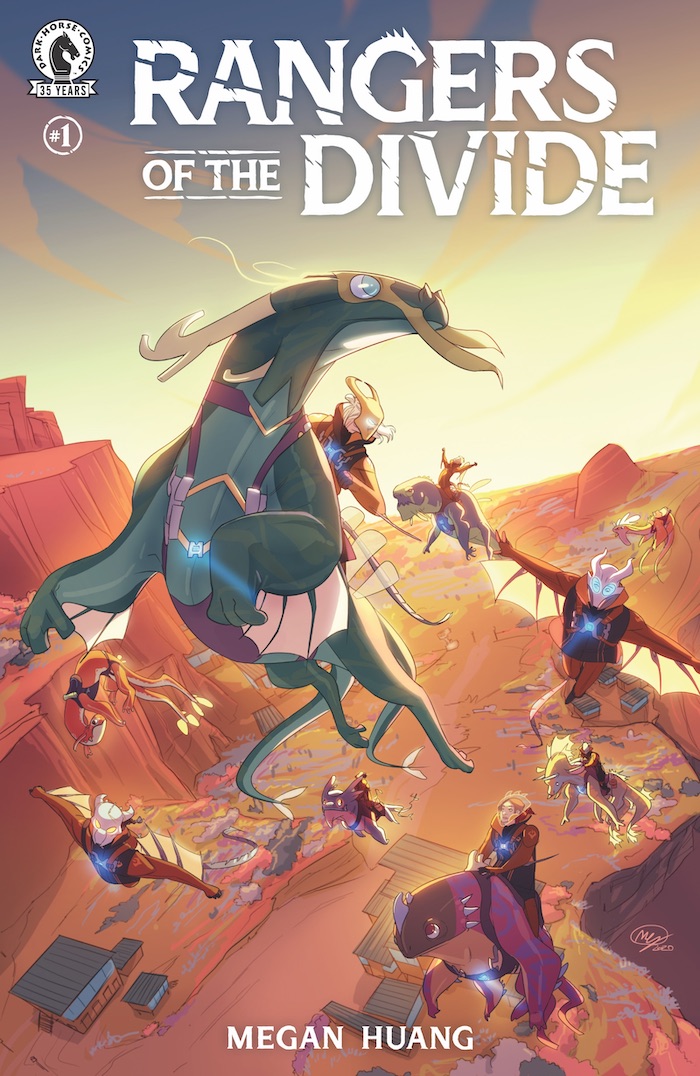 MILWAUKIE, Ore., (February 18, 2021)—From writer and artist Megan Huang (Jia and the Nian Monster) comes Rangers of the Divide, a new mini-series about courage, community, and dragons.
Following the disappearance of the nations' peacekeepers, an elite Commander stumbles upon a team of bright-eyed cadets in need of leadership. The group prepares to venture out on their first mission into uncharted territories. Are they ready to face what awaits them …or will danger find them first?
"Rangers of the Divide started out as me just wanting to create something for fun. From there it blossomed into a series I wanted to share. I put my spirit and heart into this epic tale, and as my first 100% solo series I'm anxious and excited for it to hit shelves. I hope people enjoy reading Rangers as much as I've loved working on it!"
Ranger of the Divide #1 (of four) arrives May 19, 2021, and is available for pre-order now in your local comic shop.