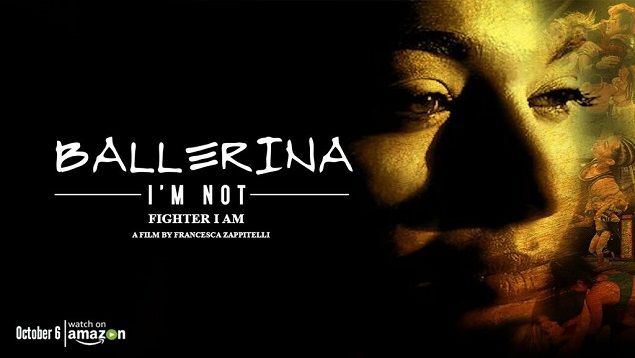 "BALLERINA I'M NOT"
Written and directed by Francesca Zappitelli, the "exhilarating" (SportStop) and "inspirational" (EEDA) Ballerina I'm Not its way to VOD this October.
An underground, underdog story of the prolific journey that women take to follow their dreams and find their way in a male-dominated fight industry, Ballerina I'm Not premieres 10/16 on Amazon.
Ballerina I'm Not features a who's who of the wrestling world including Stacy Keibler, Gail Kim, Maria Kanellis and Francesca herself.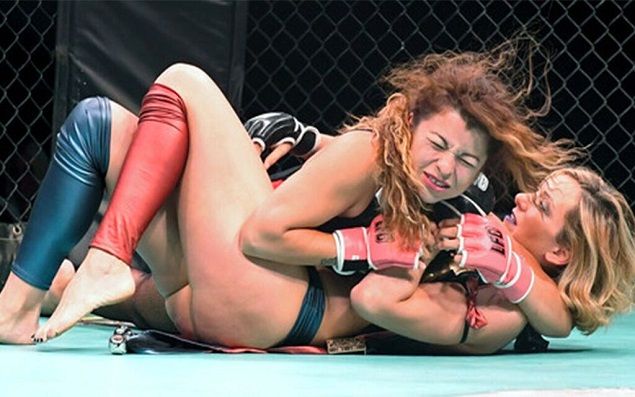 "A great film.. that will make you stand up and cheer", Ballerina I'm Not is available on VOD October 16.
TRAILER

Director: Francesca Zappitelli
Writer: Francesca Zappitelli
Executive Producers: Anthony Labrosciano, Fredrico Delucci
Producers: Francesca Zappitelli, Richard Lowry
Editor: Richard Lowry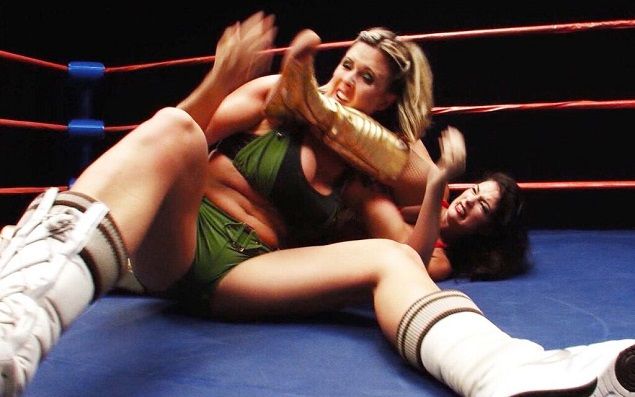 Cast
Credited cast:
Rick Bassman … Himself
Mildred Burke … Herself (archive footage)
Herb Dean … Himself
Lillian Ellison … The Fabulous Moolah (archive footage)
Maca Foley … Herself
Julie Ginther … Herself
Tom Howard … Himself
Maria Kanellis … Herself
Stacy Keibler … Herself
Gail Kim … Herself
Shelly Martinez … Herself
Christie Mathis … Christie Ricci
Vince McMahon … Himself (archive footage)
Michelle Ould … Herself
Christie Ricci … Herself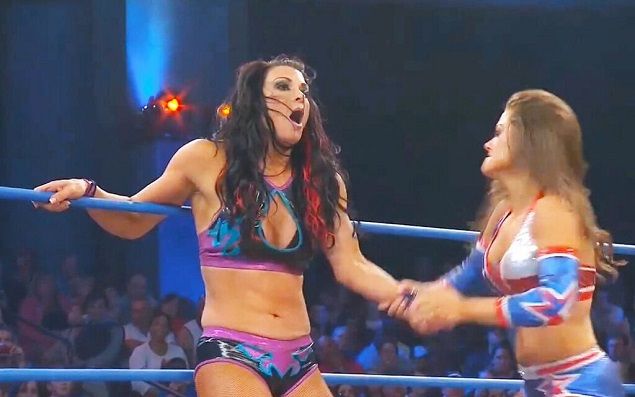 Run Time: 78 min
Rating: 4 out of 5 stars
Website: www.ballerinaimnot.com
Comments: Francesca Zappitelli narrates this film documentary.
Right from the start, you feel the excitement and thrill of being a pro wrestler.
Francesca shows us that she became a wrestler.
We see the athletic side and the sexy side of female wrestling. There are many clips from wrestling matches over the years. Many women are shown wrestling here.
Yes, wrestling especially the WWE is a male-dominated entertainment sport.
Francesca does present this film as a real look at female wrestlers and how they were and are treated. The women will catfight as well as wrestle.
In this film other than in clips there are no famous WWE wrestlers.
The women trained hard as much as the men do. They also take as much punishment in the ring. These women are tough.
One thing that is mentioned here is that wrestling is scripted.
Francesca or Frankie has a competition going with Christie. These two do have a feud going. The film shows them in a submission match. Both fight so hard to win.
The women have come a long way in the fighting sports. These women are tough and smart.
Francesca is a woman to be admired and she makes a great role model.
About Author