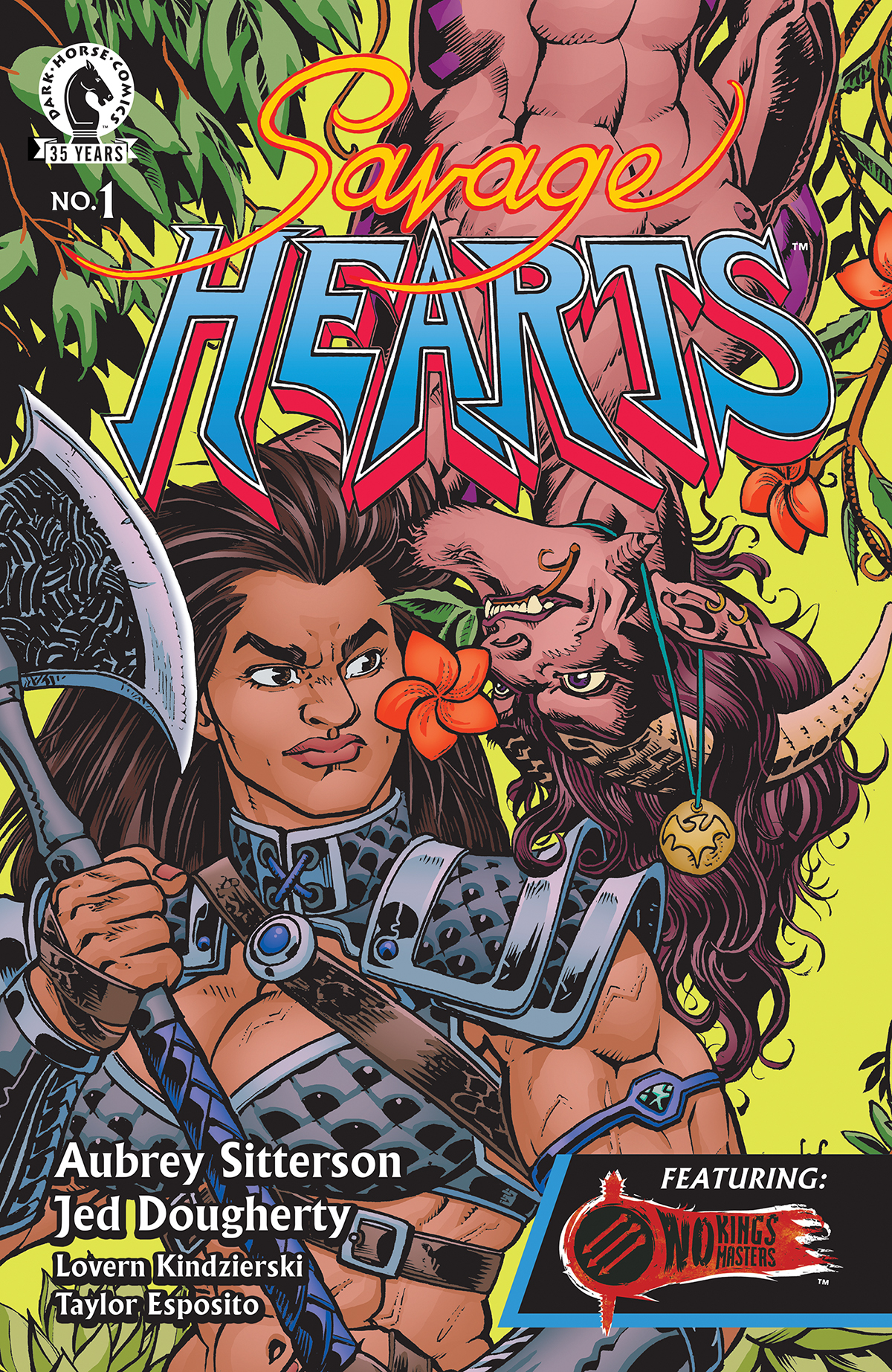 Dinosaur Fantasy Meets Romantic Comedy in Lushly Illustrated 'Savage Hearts'
MILWAUKIE, Ore., (April 15, 2021)—The next project from the wild and untamed mind of Aubrey Sitterson arrives at Dark Horse Comics! Co-created by Sitterson (No One Left To Fight, The Worst Dudes) and Jed Dougherty (World's Finest, Harley Quinn), with colors by Lovern Kindzierski (The Worst Dudes, Norse Mythology) and letters by Taylor Esposito (No One Left To Fight, Red Sonja), Savage Hearts is equal parts steamy romance, gut-busting comedy, and heart-pounding action.
In the tradition of your favorite will-they-won't-they romances, Savage Hearts introduces readers to a brawny barbarian bruiser with a broken heart and a lonely beastman who talks to dinosaurs. What happens when they team up against an evil sorcerer? Sides and skulls alike get split and romance blossoms in this all-new jungle fantasy mini-series!
"I can't imagine restricting myself to a single genre. That's why I'm so fortunate to have the support of Dark Horse Comics and editor Brett Israel, whether it's on fight comic soap operas, raunchy sci-fi mysteries, or sexy jungle romcoms," says Sitterson.
On his involvement in the project, Dougherty said "I am excited for readers to get their eyes on this barbaric romance! It has muscular action, piquant comedy, simmering emotion, and was a pleasure to draw!"
Exclusive to the print editions is the back-up comic No Kings, No Masters, Aubrey Sitterson and Goran Gligović's reimagining of Robin Hood! So be sure to preorder your physical copy at your local comic shop!
Savage Hearts #1 (of five) will be in comic shops on July 14, 2021.
About Author