Paul Levitz and Simon Fraser Explore Life After Death in "Unfinished Business"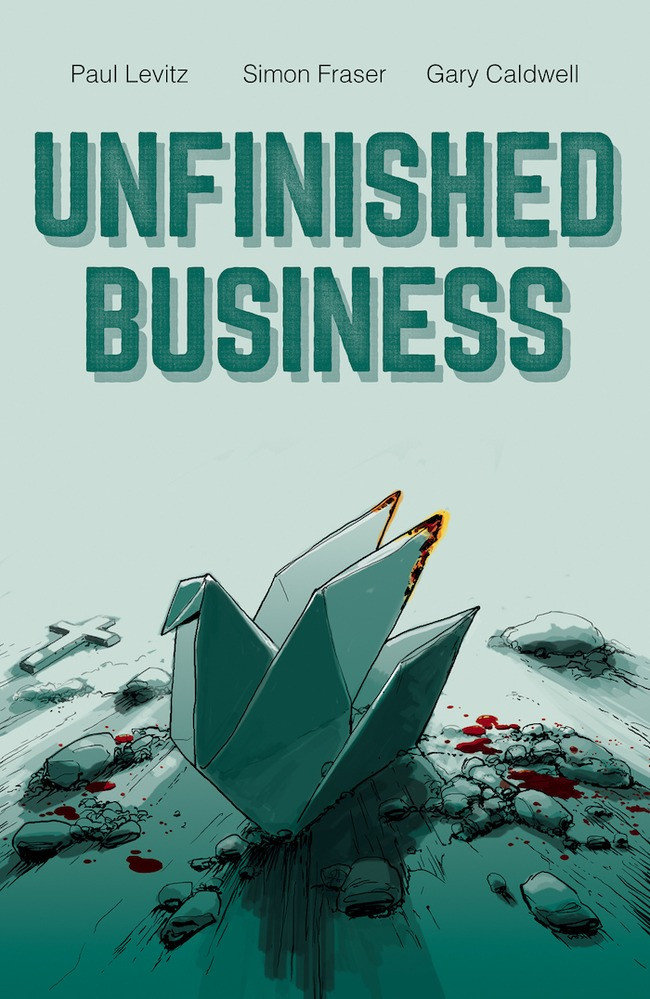 MILWAUKIE, Ore., (January 14, 2020)—From comics legend, New York Times Best-Selling Graphic Books writer and Eisner Award Hall of Fame inductee Paul Levitz (Brooklyn Blood, Legion of Super-Heroes) and artist Simon Fraser (Kingsman: The Red Diamond, Doctor Who) comes Unfinished Business, a tantalizing original graphic novel of dark mystery and magical realism that examines the relationship between science and society through the lenses of multiple religions.
A priest, a minister and a rabbi walk into a bar . . . a would-be lead-in to an amusing anecdote were it not for the three being dead. But this is no zombie apocalypse. The clerics have a bit of unfinished business tied to their demise that heaven needs them to address, if they can. But what is the reward for unraveling the riddle of their deaths—is it life, afterlife, or oblivion? Maybe they can ask the smiling bartender, who just might be…?
"Dark Horse has a long history of championing the uncategorizable, the unexpected, and the unorthodox. It's a pleasure to have them taking on Unfinished Business," commented Levitz.
Unfinished Business goes on sale in comic shops June 10, 2020, and in bookstores on June 23, 2020. You can pre-order Unfinished Business on Amazon, Barnes & Noble, and at your local comic shop.
About Author