A ONE-WAY ROAD TRIP OF VENGEANCE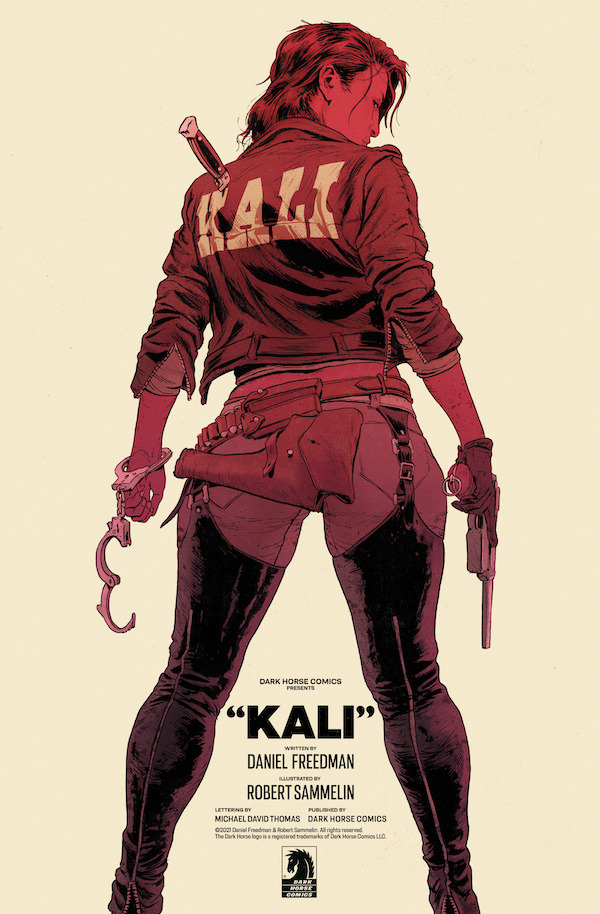 Mad Max Meets Kill Bill in New Original Graphic Novel by Daniel Freedman and Robert Sammelin
MILWAUKIE, Ore., (March 17, 2022)— From Dark Horse Books, Daniel Freedman (Raiders), and renowned illustrator Robert Sammelin comes Kali, an original graphic novel that's a nonstop, high-octane existential action spectacle.     
Stabbed in the back, poisoned, and left for dead by her own biker gang; Kali sets off on a one-way road of vengeance across a war-torn desert battlefield. With impending death coursing through her veins and a fascist army hot on her tail, Kali will stop at nothing to get her revenge, even if it's the last thing she ever does.
"Seven years in the making, Kali represents a major creative milestone for me in more ways than one. What began as an exploitation throwback evolved into the most emotionally powerful story I have written and I do not say that lightly." —Daniel Freedman
"Kali is the comic book I've always wanted to make; a cinematic story fusing Sergio Leone and Jack Hill, bikers and bombast, revenge and psychedelia—an effortless story, but one with a violently hot beating heart."—Robert Sammelin
Kali hardcover will be in comic shops August 17, 2022. It is available for pre-order on Amazon, Barnes & Noble, and at your local comic shop and bookstore. Kali will retail for $29.99.
About Author