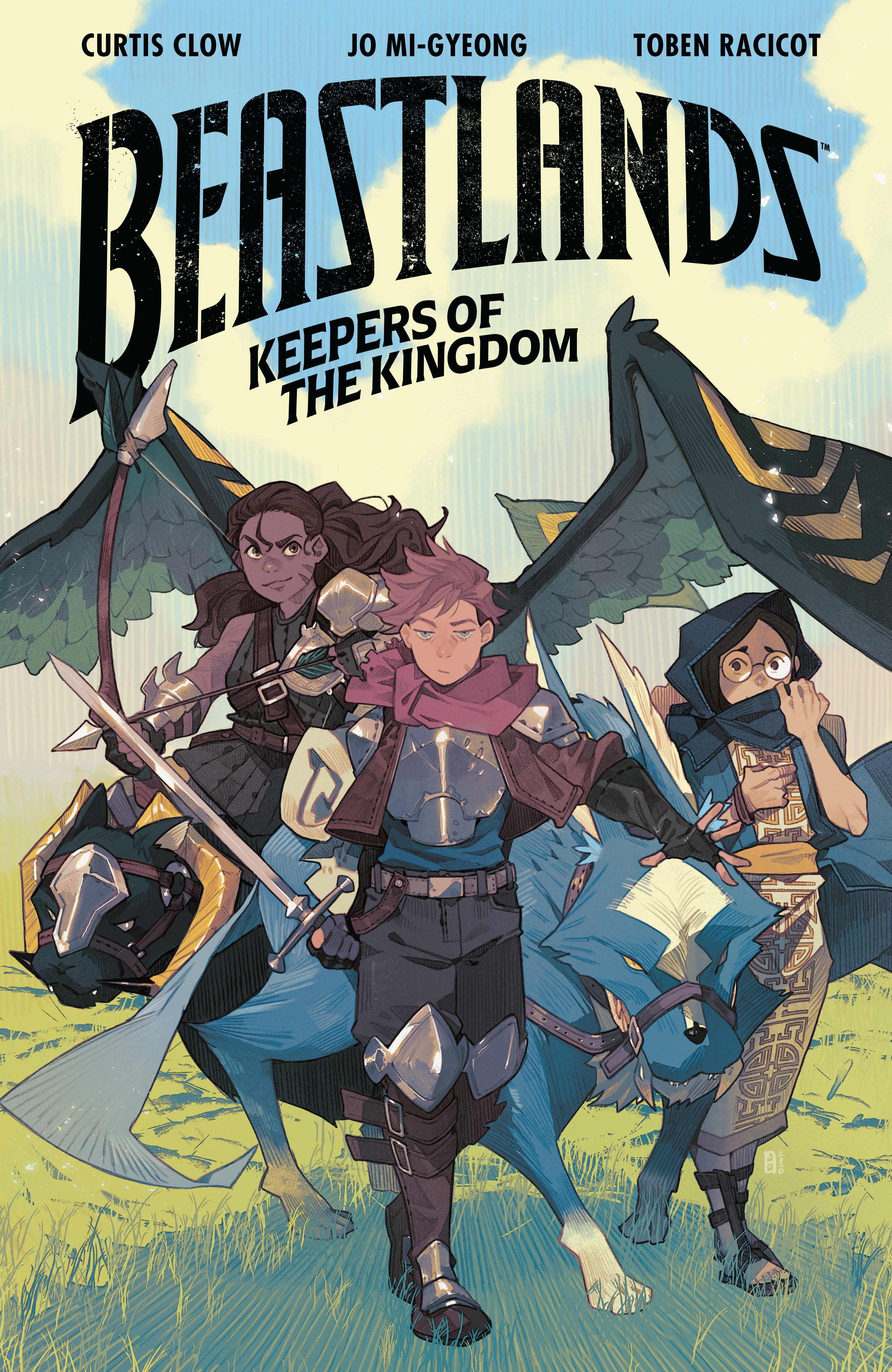 'Beastlands: Keepers of the Kingdom' to be Published in June 2022
MILWAUKIE, Ore., (December 17, 2021)—In a medieval fantasy world filled with powerful companion creatures known as "keepers," one boy and his friends are on a quest to find his missing father. Beastlands: Keepers of the Kingdom, from Curtis Clow, writer of The Wild Cosmos, and Jo mi-Gyeong, powerhouse artist of Eve and The Dark Crystal, with letters from Toben Racicot (The Signal), is the heartfelt fantasy adventure you've been waiting for!      
Tensions rise as the angsty teens run out of clues and face unexpected peril at every turn. A grieving tyrant has outlawed keepers from the land and sent his murderous soldiers to exterminate every one of the beasts they can find. Mac, Ava, and Ping will have their friendship tested as they struggle, tooth and claw, to save each other and as many keepers as they can.
Beastlands: Keepers of the Kingdom trade paperback will be in available everywhere books are sold June 28, 2022. It is available for pre-order on Amazon, Barnes & Noble, and at your local comic shop and bookstore. Beastlands: Keepers of the Kingdom will retail for $19.99.