Discover the Horrors that Plague the Metro of Boston in Paul Maybury's "Last Stop on the Red Line"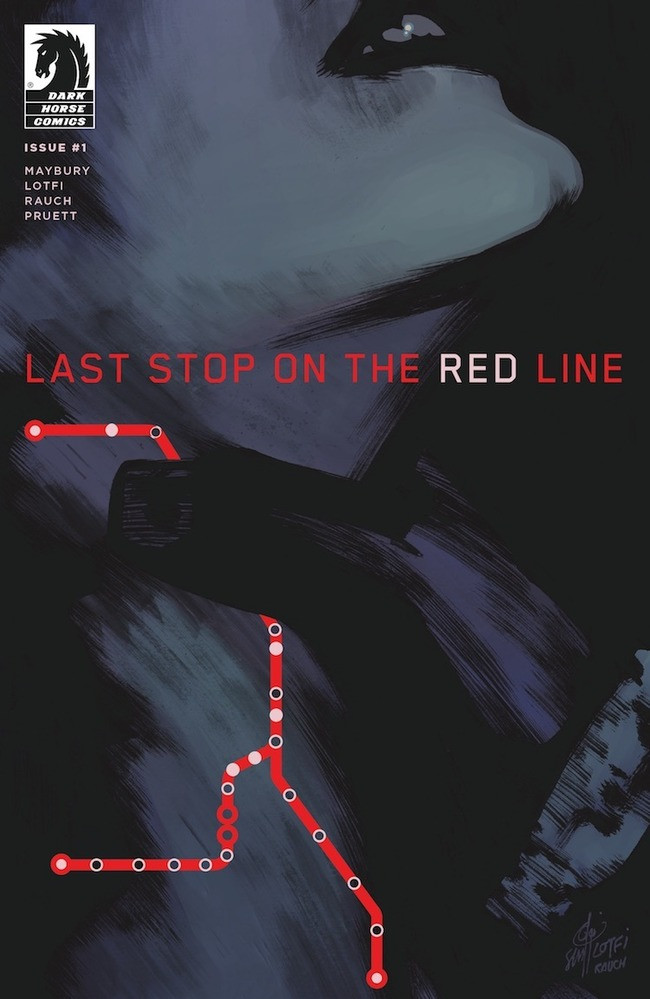 MILWAUKIE, Ore., (February 13, 2019)—For those of you itching to pound the pavement in search of the truth, look no further! Writer Paul Maybury (Aqua Leung, Marvel Strange Tales, Catalyst Comix), artist Sam Lotfi (Ash Vs. The Army Of Darkness, DC's New Talent Showcase, TMNT), colorist John Rauch (Fear Agent, Thor) and letterer Adam Pruett (Moebius Library, Bloodshot Reborn) are bringing the answers to you in Last Stop on the Red Line.
Last Stop on the Red Line follows detective Migdalia Torres through an investigation of a brutal strangling on a Boston subway car. There are no leads. Any potential evidence turns up nothing but dead ends. That is until Torres stumbles upon a vagrant named Yusef who might just have a supernatural connection to the unsolved crime.
"Subterranean shivery beneath the cold streets of Boston awaits. As a native son, I've yearned to tell a story of the other side of the city, seldom portrayed. Real people contending with dissonant visions that convey a reality worse than their darkest nightmares."—Paul Maybury
"A psycho-thriller monster mystery, a horrific ride on the Red Line!" —Sam Lotfi
Last Stop on the Red Line #1 (of four) goes on sale May 08, 2019, and is available for pre-order at your local comic shop.
About Author